MPs have expressed disappointment that the government has not gone further on reforming the process for compensating bereaved cohabitees.
The Ministry of Justice acted earlier this year to make bereavement damages available to claimants who cohabited with the deceased person for at least two years before their death.
The commons Human Rights Committee welcomed the changes made but said ministers could go much further to make the system fairer, with several caveats still in place that could deny bereaved people compensation.
Members of the committee also called for a wider look at how the damages are calculated, suggesting that the Scottish model of assessing damages on a case-by-case basis was fairer than the fixed lump sum model in England and Wales.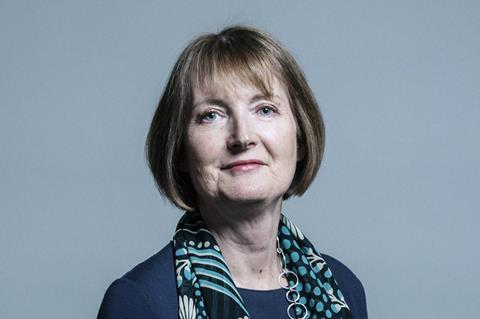 The committee, chaired by Labour's Harriet Harman, began its inquiry after a Court of Appeal ruling from 2017 holding that the Draft Fatal Accidents Act 1976 was incompatible with human rights legislation. This was because it denied damages to cohabiting partners. The court considered that, as parliament treated cohabitees as being in a stable and long-term relationship, there was no justification for treating them any differently.
Though the committee was pleased that this year's order remedied one element, it said further examples of discrimination remain. In particular, concern was expressed at the two-year qualifying time and references to children as illegitimate where they are born outside of wedlock or civil partnership.
Personal injury lawyers have campaigned against such discrimination and also at the current £15,120 for claimants in England and Wales, compared with Scotland where damages have been set as high as £140,000 in one case. The MoJ has agreed to raise the fixed tariff in line with inflation but insists that bereavement damages are only intended as a token payment to a limited group.
The Human Rights Committee reiterated its call for the government to look more broadly at the bereavement damages scheme and consult on reform. It should ensure the scheme is fully compliant with human rights law and 'reflects the reality of modern family life'.