Justice should not be delayed by 'artificial financial restraints' the lord chief justice has said, arguing the additional funding needed to deal with court backlogs is 'little more than a rounding error in many departments'.
Speaking at the Bar Council's annual conference in the week before the chancellor's autumn statement, Lord Burnett of Maldon said a calculation to quantify the economic benefits of an efficient UK court system is 'long overdue'.
'It would be damaging to return to the position last year where in crime there were courtrooms and judges available to hear Crown court cases and, cases ready to be heard, but for financial reasons it was decided by government to maintain or increase backlogs, with trial dates going out further and further into the future,' he said.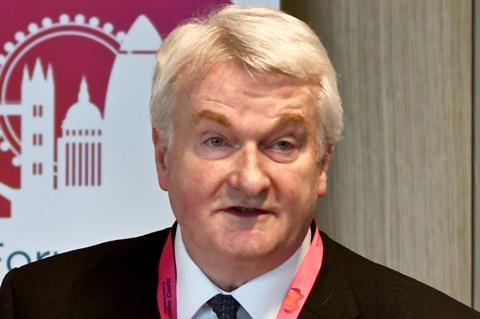 'The position in family is also not sustainable. Artificial financial constraints which limit the work that can be done in the family courts make little sense.'
Lord Burnett said budget for the next financial year is 'not yet settled' and stressed the need to look carefully at the expected volumes of work coupled with the accumulating backlogs caused by Covid-19. 'There must be sufficient resources to enable the courts and tribunals to work to full capacity,' he said.
'As far as I'm aware, no attempt has ever been made to quantify the economic benefits to the United Kingdom of having an efficient court system… Such an economic calculation is long overdue. Few will be keen to invest in a country that has dysfunctional courts.
'The real net cost of our justice system is small. The additional funding to enable us to deal with incoming work and to eat into backlogs will be little more than a rounding error in many departments.'
The annual bar and young conference is taking place virtually over the course of four days, ending on Saturday.