Expert witnesses could be hampered by a growing body of documents which set out agreed views on certain issues, the former president of the Supreme Court has said.
Speaking at the Expert Witness Institute's annual conference yesterday, the Rt. Hon. Lord Neuberger said the judiciary was working with the royal societies of London and Edinburgh to produce primers for judges on topics such as DNA evidence and gait, where there is a clear consensus among experts. Two primers have been produced so far and more are due to be issued.
Neuberger told expert witnesses: 'What [the primers] are trying to do is – I wouldn't say do you out of a job – but restrain aspects of expert evidence by telling judges that on certain topics there is a clear consensus among experts.'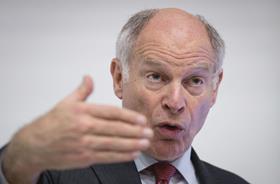 While Neuberger called the primers an 'enormously valuable development' which will cut costs and increase consistency, he accepted that 'we all know that theories which were generally accepted by the world and the experts in one generation can turn out to be rejected by another generation'.
Neuberger said that courts have 'plainly been very uneasy' on a number of occasions when an expert witnesses has been paid a contingency fee based on the outcome of a case. 'If you have a financial interest in the outcome of the case that ups the ante very substantially,' he said.
He added that expert witnesses are placed under 'enormous pressures and strains' due both to contingency fees and the fact they are paid by one side.
This year a certification scheme for expert witnesses opened. The programme, run by the Expert Witness Institute in conjunction with the Judicial Institute at University College London, aims to create a 'gold-standard' register of experts.