The general counsel of a parcel delivery giant involved in a groundbreaking gig economy deal has advised in-house legal teams to avoid becoming the 'department of no' if they want to win respect and influence corporate policy.
Earlier this month, Hermes and the GMB union announced that Hermes' self-employed couriers now have the option to take holiday pay and have earnings guaranteed under a 'collective bargaining agreement', which the pair say is the first recognition deal of its type. The agreement was reached after 65 couriers won an employment tribunal challenge last year to be treated as workers.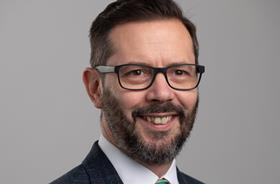 Hugo Martin, Hermes' director of legal and public affairs, was involved in the deal from the start. He told the Gazette that the company was faced with two choices: appeal the ruling or make a 'constructive change' that satisfied the reasons why the challenge was brought in the first place.
Martin said: 'I was responsible for taking that proposition to our CEO. Should we sit down with the GMB now? The CEO was brave enough to tackle that – a level of bravery you need in these situations. The GMB was equally brave in wanting to do something different.'
Martin said it is 'fundamental' that in-house legal teams know their businesses 'very, very well'. The in-house lawyer's role, he said, is to 'provide solutions and think innovatively' to reach the desired outcome.
Hermes' director of legal has also found it 'invaluable' to sit on the company's board. 'You can understand the business drivers, what's important to the business. You can see ideas from the very genesis and influence how they are shaped,' he said.
'You do not want to be presented with a solution that might not work from a legal or regulatory point of view, and you do not want to be in the position to say "no". If you're an in-house lawyer you need to gain influence and respect in the organisation by providing solutions. You never say "no". It's about suggesting it in a number of ways, "this way would be better from a risk perspective". You do not want to be the department of "no".'