Television presenter Noel Edmonds will go into a litigation battle with Lloyds Banking Group armed with a seven-figure funding package, it was announced today. Litigation funder Therium Capital Management confirmed it will fund Edmonds' claim against the bank, with national firm Keystone Law leading the litigation.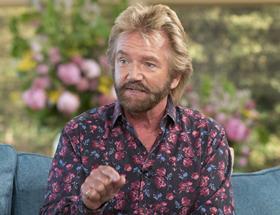 Edmonds is seeking up to £300m in redress for the conduct of HBOS, which he claims caused his former business to collapse. Lloyds boss Antonio Horta-Osario said last year that victims would be 'fairly, swiftly and appropriately compensated' after former employees were found to have acted fraudulently in their handling of small business clients.
Edmonds said his lawyer wrote to Horta-Osorio last year setting out details of his claim, only for it to be forced into mediation where he received a 'derisory offer'. 'This left me with no alternative but to start legal proceedings,' the Deal or No Deal presenter said, adding that Therium's 'endorsement and support is hugely significant and much appreciated'.'
Therium has committed finance to a number of corporate and commercial legal disputes within a regulatory environment in recent years, but it is unusual for an individual client to go public about receiving funding.
Jonathan Coad, consultant solicitor at Keystone Law, said Edmonds' claim is now fully funded with the added benefit of ATE insurance, so the presenter is insured against any costs order that might be made against him.
Coad added: 'Lloyds has been denied the logistical advantage it has often used to suppress legitimate claims in the past, and we can now start the proceedings in earnest.'
Therium is also funding a legal action against Lloyds Banking Group being brought by over 5,500 shareholders for the acquisition of HBOS. The trial continues.
In a statement issued last November, Lloyds said it recognised that Edmonds has suffered personal distress and inconvenience as a result of interacting almost a decade ago with an ex-HBOS employee convicted in relation to criminal conduct at HBOS Reading Impaired Assets office. The bank strongly rejected the claim that this caused Edmonds' business to collapse.