There are not enough black and ethnic minority men doing family legal aid work, a frontline solicitor has told a Westminster inquiry.
The Westminster Commission into the Sustainability of Legal Aid questioned practitioners, including Lorraine Green, an associate solicitor at Miles and Partners, in an evidence session yesterday.
Labour's Andy Slaughter MP asked Green, who has specialised in family law for 23 years, to identify issues requiring urgent change.
Green said: 'There are a lot of things that families need help with that we are not funded to help them with. It might not be just a legal issue. We might want to help them find parenting courses, find a children's centre where they can spend time with other children, or go on a domestic abuse course. These cases do not require legal training but are part and parcel of the work we have to do to help our clients but are not able to do that.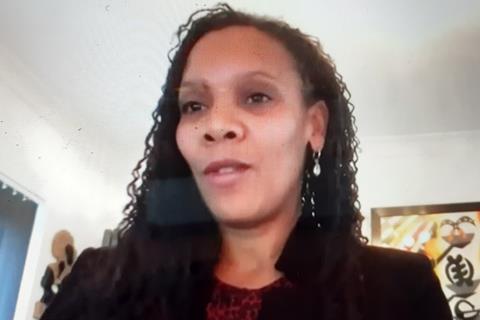 'Working with young people directly – there are not enough black and ethnic minority solicitors who do the work that needs to be done to represent children. There are more black and ethnic minority women. But in terms of men - teenagers are coming through the system who might be involved in gangs or are beyond the parents' control. Sometimes it's helpful for them to have a male role model, of their background, because they may be able to more relate to them.'
More male BAME solicitors are also needed on children panels, said Green, who has been a panel lawyer for 21 years. 'But we do need to attract the right people to do this work and they need to be properly remunerated.'
Green told the inquiry that legal aid rates for family have not changed since 2013, when the Legal Aid, Sentencing and Punishment of Offenders Act came into force.
She said: 'Being a legal aid lawyer is not a 9-5 job, it's a vocation. To sustain the level of fees required, fee-earners have to really commit to the work. Achieving a good work-life balance is challenging… Whilst it may be possible to recruit people, it is difficult to retain them. The [Law Society recommended] minimum is £22,500, which is not a lot of money. If you consider those most vulnerable in society should have access to justice, they should have access to the best lawyers to deal with these cases, those lawyers need to be properly remunerated.'
The commission also heard evidence from solicitor Jenny Beck, co-founder of family practice Beck Fitzgerald, Malvika Jaganmohan, a barrister at St Ives Chambers, Cyrus Larizadeh QC, chair of the Family Law Bar Association and Cris McCurley, a partner at north-east firm Ben Hoare Bell.