A solicitor formerly with international firm DWF has claimed his bosses were 'not genuine' about offering him help as he struggled to juggle work and caring responsibilities.
James Perry told the Leeds employment tribunal that he felt that an email with links to relevant websites was an 'arse-covering exercise' after a tempestuous meeting about his work.
Perry, who was with DWF for nine years before leaving last October, alleges he suffered discrimination because he was a carer to his wife and because he raised on occasions problems suffered by members of his team.
In a hearing today, Perry said he made a disclosure to a member of the human resources team in October 2018, where he 'offloaded frustrations' about systems failures, the pressure of targets and objectives and colleagues' concerns about possible redundancies. He said one colleague in particular had been made ill by the stress of working conditions and said the 'sword of Damocles' was hanging over his team.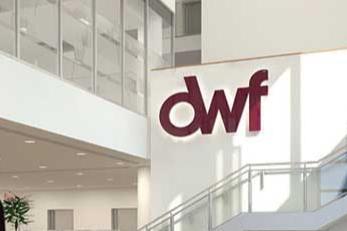 In an exchange with his line manager, Perry said he had raised the issue of his work-life balance, saying he was a 'carer as well as a fee earner'. He told the tribunal he felt he was being 'left out in the cold' and his situation was 'stifling' his progression.
His manager told him he was 'talking nonsense', the tribunal heard, and insisted to Perry he was not being excluded. In cross-examination, Joanne Connolly, for DWF, said this conversation was 'referring to your perception of exclusion and had no comment about caring or being a carer'.
She added: 'You reacted in quite an extreme way – you shouted you were not effing having that.'
Perry said that, following this meeting, his manager had not spoken to him but emailed with a couple of links about work-life balance and being a carer.
The claimant added: 'There is a big difference between ticking a box and doing something. He didn't do anything.'
Connolly responded: 'He has offered you some mental health links and information about carers. The sort of issues arising are about work and whether you are over-worked – there is nothing about discrimination or protected disclosures.'
The hearing continues.