More than 1,500 lawyers have put their names to a call for a referendum on the terms of Britain's exit from the European Union. 'Lawyers for a People's Vote', established last month, says it has attracted widespread support from solicitors, barristers and academics.
A letter to the prime minister, also published in the Guardian, states that as members of the legal profession, lawyers act for people, businesses and institutions that will be 'profoundly affected' by the terms of the UK's relationship with the EU.
It concludes: 'When negotiations conclude, the terms of exit will be known. Voters should then have a say on whether to exit on those terms—just as a home buyer may reconsider an offer after receiving the survey, and a patient must be informed of risks before consenting to surgery.

'The meaning of such an informed vote will be clear to all and can help reconcile voters on all sides to the final decision. A people's vote is the most credible and democratic way to ensure the legitimacy of a decision that will profoundly impact generations to come.'
The signatories are led by Baroness Kennedy of the Shaws (Helena Kennedy QC). Solicitor signatories include UNISON lawyer Shantha David, Shoaib Khan of SMK Law, Robin Murray of Tuckers and Leigh Day managing partner Frances Swaine.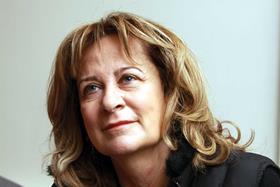 The list includes 29 QCs as well as academics from law schools across the UK.
The lawyers' involvement forms part of a wider campaign to force the government to call a further referendum on the Brexit issue. In the introduction to the letter, Conservative MP and former attorney general Dominic Grieve QC expresses his delight that so many lawyers are coming out in support of a second vote. 'The arguments in favour of one are overwhelming,' he adds. 'It would be quite wrong for such a major constitutional change to take place without public consultation.'
Not all lawyers are signed up to the campaign. Writing in the latest edition of Prospect magazine, Richard Aikens, former lord justice of appeal, says the practical and legal obstacles to a further Brexit referendum cannot be overcome. 'The UK is sloping towards an EU exit, whether we like it or not.'