An expert advisory panel will be established to test and challenge the recommendations made by the independent review into criminal legal aid, the lord chancellor has confirmed.
In a written ministerial statement published yesterday, Robert Buckland QC said the panel 'will be composed of individuals with a range of backgrounds, skills and experience that will aid the review in its analysis of the criminal legal aid system'.
The Ministry of Justice announced last month that competition lawyer and former judge Sir Christopher Bellamy would lead the review.
Buckland said yesterday that the first phrase of the criminal legal aid review has delivered up to £51m to practitioners, and the independent review will build on the data and inisights collected so far.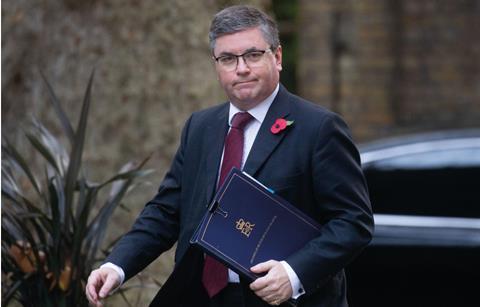 He added: 'Over the last few years, concerns have been raised about the long-term sustainability of criminal legal aid. Against this backdrop, and the impact of the covid-19 pandemic, it is important that we do what is necessary to ensure the criminal legal aid system is efficient, effective, and sustainable.
'The ultimate objective for the criminal legal aid system is to provide legal advice and representation to those who need it, in line with my statutory duty to ensure legal aid is made available in order to ensure and uphold access to justice. This objective will provide the foundation for the review's analysis and recommendations.
'The review will aim to ensure that defendants receive high-quality advice and representation from a diverse set of practitioners, both now and in the future, while also making sure that the criminal legal aid system is sustainable and provides value for money to the taxpayer and contributes to the efficiency and effectiveness of the criminal justice system.'
Buckland said his department aims to publish the report, alongside the government's response, by the end of the year.
Earlier this week, the Law Society's head of justice, Richard Miller, told the Commons justice select committee that an interim across-the-board increase in legal aid fees was needed to prevent the system from collapsing before the independent review reports.