A paralegal who was sacked over allegations that he withheld cheques and solicited clients was unfairly dismissed, an employment tribunal has ruled. However, it dismissed claims he was subject to racial discrimination or harassment.
The tribunal found that personal injury firm Blake–Turner 2 Limited, trading as B–T2 Solicitors, unfairly dismissed S. Seyhan, who joined the firm as a paralegal in 2016.
According to the judgment, the practice genuinely believed that Seyhan had committed gross misconduct and had acted in consort with a fellow paralegal, who was also fired. However, it said the allegations against him were not established.
'In these circumstances we conclude that the respondent did not undertake a reasonable investigation into what [Seyhan] was saying to rebut the allegations against him and what he actually did to found the allegations of misconduct he faced,' the tribunal said.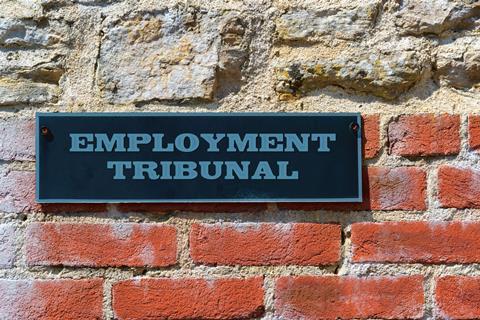 It ordered the firm to give Seyhan four weeks of pay pursuant to section 38 of the Employment Act 2002.
The incident arose in the wake a disagreement between the firms' directors and two paralegals over the profitability and ownership of client files. Former B–T2 Solicitors paralegal Ms M Erbil – who was also a claimant in the case – contended that certain clients were hers.
According the judgment, the director of the firm then discovered cheques totalling over £14,500 which were made payable to B – T2 Solicitors in the desks of Erbil and Seyhan.
According to the judgment, the director considered that the two paralegals were withholding cheques and soliciting clients, as they had not been authorised by any director. He considered that if these concerns were proven they could amount to gross misconduct.
The tribunal dismissed Erbil's claim for unfair dismissal, stating: 'On the information available to the respondent at the time of the dismissal, we conclude that it did form a genuine belief that [Erbil] was guilty of gross misconduct.
'The failure to forward on cheques by [Erbil] which had not happened previously, combined with the desire to transfer files relating to those cheques to another firm without authorisation entitled them to hold that belief.'
It also dismissed all claims of race discrimination and race harassment brought by Erbil and Seyhan.
Civil litigation is ongoing between Erbil and the directors of B–T2 Solicitors.