International firm Pinsent Masons has become the latest large practice to announce layoffs, putting up to 30 facilities jobs at risk as solicitors embrace home working.
Managing partner John Cleland said Covid-19 has 'permanently changed' the way the firm and its clients work. 'All of the internal and externally available data confirms that colleagues who've worked productively and effectively from home will wish to continue to do so, to a material extent, once the pandemic ends,' he said.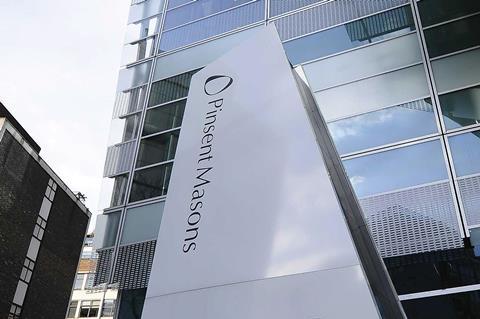 'Clearly, this has implications for the resourcing of offices on a day-to-day basis. Fewer colleagues (and clients) working in our offices on a daily basis require fewer colleagues to support them. The difficult reality is that the pandemic has served to accelerate very rapidly a trend towards agile working that we'd begun a number of years ago and in such a way that natural change over time has been replaced with dramatic and immediate change. Unfortunately, that means a number of roles in our facilities teams have simply ceased to exist.'
Between 20 and 30 jobs are expected to be cut at the end of the redundancy consultation.
On Monday, listed firm DWF revealed plans to lay off around 40 employees, and 50 jobs are at risk at Clyde & Co. Dentons has also commenced a redundancy consultation which could affect up to 24 fee earners.