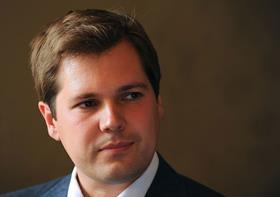 The government has pledged to develop and agree local housing plans in 30 months – down from the current seven years – as part of proposals for the building and property sector.
Housing and communities secretary Robert Jenrick said he wanted to overhaul England's 'outdated' planning system and deliver high-quality, sustainable homes to meet demand.
The government is also consulting on extending 'permission in principle' to major development to give more developers access to a fast-track route to secure the principle of development for housing. Developers of small sites may also get an extension to the current exemption from having to make 'section 106' payments, with a new national charge introduced for supporting local infrastructure projects.
But critics have warned that the proposals threaten to take control over development from local communities, as well as leading to bad quality housing through permission being rushed too quickly.
Jenrick said the current planning system has been a barrier to building the homes people need, with local housing plans taking seven years to be agreed and five years to get a spade in the ground.
He said: 'These once in a generation reforms will lay the foundations for a brighter future, providing more homes for young people and creating better quality neighbourhoods and homes across the country. We will cut red tape, but not standards, placing a higher regard on quality, design and the environment than ever before. Planning decisions will be simple and transparent, with local democracy at the heart of the process.'
Every area will be required to have a local plan in place – currently only 50% of areas have a plan to build more homes.
The planning process will be overhauled and replaced and from September homeowners will be allowed to build above their properties without going through the normal processes.
Land will be designated into three categories – growth, renewal and protected – to decide what level of planning permission is needed. A fast-track system will also be created for what are described as 'beautiful buildings'.
Labour's shadow housing and planning minister, Mike Amesbury, said the plan was a 'developer's charter that will see communities sidelined in decisions and denied vital funding for building schools, clinics and community infrastructure'.
Planning solicitors Claire Petricca-Riding and Nicola Gooch, from national firm Irwin Mitchell, said the government plans were the 'biggest shift away from localism in a generation'.
They added: 'We would urge the geographical identity be maintained through local engagement in the design process, not a one-size-fits-all decree from a centralised system.
'To date every attempt to simplify the planning system has only served to make it more complicated. It will be interesting to see if this is the package of reforms that finally breaks that trend.'