A leading MP has called for European lawyers to be automatically allowed to practise in the UK even after its departure from the EU.
Conservative MP Bob Neill, chair of the Commons justice select committee, told a parliamentary debate there should be no barriers to European lawyers coming to the UK – and vice versa.
The UK is now less than a year away from leaving the EU and then entering a 21-month transition period whereby many of the current arrangements continue.
According to latest SRA figures, more than 3,600 European lawyers are regulated to practise in England and Wales, along with 2,315 registered foreign lawyers.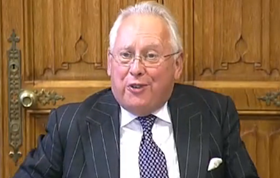 Neill told a Westminster Hall debate that 'automatic mutual recognition of legal qualifications' gained before and after Brexit should continue, and should be part of the agreement sought by the UK. He said: 'Otherwise, we would be in the perverse position that an English lawyer who, like me, is also qualified in the Republic of Ireland — I am a member of the Irish Bar — was able to continue to practise in the EU27 using their Irish qualification but not their English qualification.
'That is why there has been a considerable increase in the number of English solicitors being admitted to the Law Society of Ireland and English barristers seeking to be called to the Irish Bar. It would be much more sensible to retain those people in the UK as part of a mutual deal with our EU partners.'
Neill stressed that European legal providers should be permitted to operate in the UK, as well as UK firms acting on the continent.
The settlement agreement should also lift, as much as possible, immigration restrictions so UK firms can continue to attract the best talent from Europe.
'Any immigration regime should therefore be so organised as to make it possible for firms easily to move staff between offices in the EU 27 and the UK, and vice versa,' added Neill.
The Bromley MP received guarded assurances from justice minister Lucy Frazer QC, who agreed the importance of certainty for the legal service sector.
'As part of the withdrawal agreement we have agreed that any lawyers within the scope of the citizens' rights agreement who have become part of the host profession in the member state should remain recognised and able to practise,' said Frazer. 'Last week we agreed the terms of the implementation period, in which we will have the same rules as now. Therefore, rules on market access will continue, including on the provision of services and establishments for lawyers.'