The government's controversial police bill has cleared its first hurdle in the House of Commons, despite warnings that the legislation would infringe on civil liberties.
The Police, Crime, Sentencing and Courts Bill makes numerous changes to enforcement and sentencing laws. Proposed measures include longer sentences for serious sexual and violent offenders; stronger police powers to tackle non-violent protests; reforms to pre-charge bail; and changes to the use of technology in courts.
The bill passed its second reading in the House of Commons last night by 359 votes to 263. An amendment by Labour leader Keir Starmer was defeated by 359-225 votes. On Sunday, Labour announced it would vote against the bill despite backing some of its elements.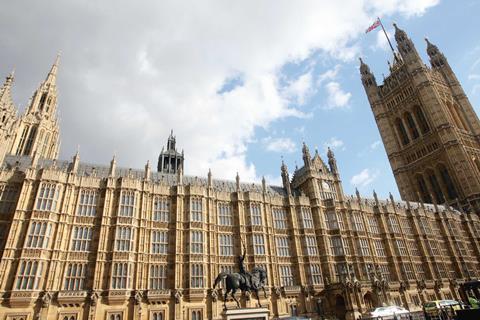 The vote followed two days of debate, in which several backbenchers challenged the legislation. Former prime minister Theresa May said she welcomed some elements of the 'very large and significant bill'. However, she warned against changes to pre-charge bail, saying 'we cannot go back to a situation where people are effectively left with their lives on hold, possibly for years, as a result of the operation of bail'.
The legal profession has greeted the legislation with suspicion, saying tougher sentences and more police officers will not combat 'decades of underfunding and mounting backlogs'. The Law Society warned that changes to bail, which would give police more time to investigate suspects, could fail victims and defendants.
Lawyers have also reacted with concern to proposals to strengthen police powers to tackle non-violent protests 'that have a significant disruptive effect on the public or on access to parliament'.
The Good Law Project, a legal campaign group, described the proposed measures as 'disproportionate' and said they risk undermining the freedom of assembly and association protected under the European Convention on Human Rights.