Police are investigating thousands of suspect drug testing reports from one laboratory that may have been used in criminal, coronial, family and employment cases, it has emerged.
A judgment in Greater Manchester Police v Zuniga & Ors details how Greater Manchester Police has uncovered 27,000 reports which appear to have been affected by alleged data manipulation. Seven suspects are alleged to have provided services between police forces to identify drug use through forensic analysis of hair, blood and urine. The results provided, some of which were falsified, were used in an unidentified number of court cases.
The court heard that the alleged activity occurred at the same Manchester testing centre, the Hexagon Tower. Two companies were primarily involved: Trimega Laboratories which operated at the site from 2009, and Ingemino Group, which bought TL in 2012 but ceased trading two years later.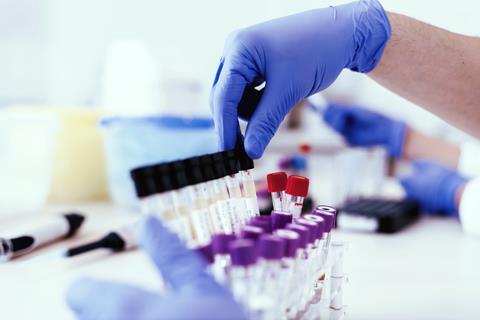 The suspects are said to have manipulated data to ensure rapid accreditation by the regulator to gain a commercial advantage over competitors and increase the value of the company. The court heard that results and quality assurance data were copied from one sample and pasted into another, quality controls and suitability tests were manipulated, and drugs and validation data were falsely identified.
As well as criminal cases, data anomalies are being investigated in relation to two family court cases from 2012. In one, a woman challenged a positive drugs test where her children were removed from her care on the basis of drugs use. The test was later contradicted by newly instructed forensics experts.
In the present case, the police applied for access to materials relating to the alleged data manipulation for use in an ongoing criminal investigation. The respondents, all suspects in the case, did not contest the application.
Sir Andrew McFarlane, president of the family division, said: 'There are likely to be criminal, family, coronial and employment cases, previously decided, which parties may wish to revisit on the basis of faulty data. The importance of this is hard to overstate. It concerns miscarriages of justice which may have occurred in reliance on what are now known to be erroneous drugs testing results.'
He granted the order sought by the police, to be reviewed every 12 months.