More than a decade of claims relating to mis-sold PPI insurance has brought about a culture of fraud in the UK, a banking chief has said.
Barclays chairman John McFarlane, speaking yesterday to the Mail on Sunday, questioned the validity of some claims and said it was 'almost inconceivable' that customers were mis-sold up to £50bn in total for insurance products they did not need.
His comments have drawn anger and incredulity from some commentators who say banks only have themselves to blame for creating the crisis in the first place.
McFarlane insisted that some claims have been dishonest and that a new culture of expecting compensation has grown around the PPI scandal. He is quoted as saying: 'The percentage of fraudulent claims is enormous. We have turned portions of Britain into fraudsters. It was in the government's interests [for customers to receive PPI compensation]: consumer spending rose and it weakened the banks, so the government is complicit here in the decline of the City.' He added: 'This is stimulation of the economy by buying flat-screen televisions.'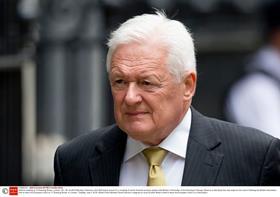 Martin Lewis, founder of the Money Saving Expert website, said banks had lied to customers that certain types of insurance were compulsory, yet no banker had been prosecuted over the issue. He tweeted: 'Bank's [SIC] PPI selling was a systemic, deliberate, scripted, protection racket to missell £30bn+ of insurance. '
Gillian Guy, chief executive of Citizens Advice, told the BBC: 'PPI is one of the largest banking scandals in this country's history. It was regularly mis-sold, it was expensive and it was often a poorly designed product that people neither wanted or needed. It is right that people are able to claim compensation. The banks dragged their feet when problems with PPI were first raised and they are paying the price for that inaction.'
The Solicitors Regulation Authority stated earlier this year that it would take action against any firm which is found to be charging inflated fees for work on PPI claims.
Last year the SRA issued a warning notice to firms that fees above 15% of client damages might be considered by the regulator to be unreasonable, but research has found deductions of anything from 25% to 50%.