The average waiting time for grants of probate appears to be stuck at 35 working days, according to new government data.
Figures published by the Ministry of Justice show that probate grants took approximately seven weeks to be issued after an application was submitted between October and December 2020. Reports for the preceding three quarters also refer to seven-week waits.
The latest report added that the timeliness of grants can be affected if the case has been 'stopped' for any reason. Probate grants stopped during October to December 2020 took 12 weeks on average to be issued, compared with under five weeks for those that were not stopped.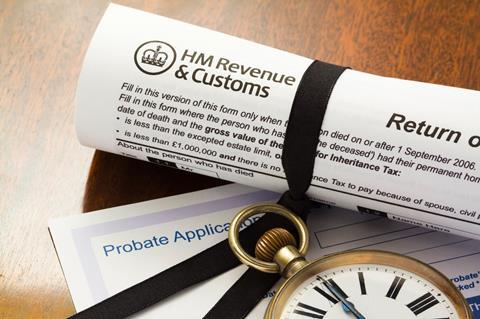 Meanwhile, the time it took to receive letters of administration rose from 11 weeks (with a will) and eight weeks (without a will) at the start of 2020, to around 14 and nine weeks respectively in the final quarter of 2020. However, HM Courts & Tribunals Service told the Law Society last month that it had had a 'productive' start to 2021 and that it has slightly improved its timeliness.
The probate service was braced for a surge in its caseload last summer as a result of the pandemic, pulling in extra staff to deal with an expected increase in grant requests. Applications for probate grants peaked in the months of July to September at 61,793, but fell to 55,135 in October to December, roughly in line with the first quarter of 2020.
The Ministry of Justice noted a significant increase in the number of probate applications being made digitally, however. Between October and December 2020, 46% of applications were made online, compared with 19% in the same quarter in 2019. This figure is likely to have increased over the past three months, with all solicitors now obliged to apply for grants of probate through HMCTS's digital system.
A smarter way to pass on your wealth – webinar
This webinar is designed to support you with managing your own inheritance planning.
The Law Society will be joined by our strategic partner Tilney's award winner and Head of Estate Planning expert Ian Dyall, who will discuss how to maximise savings whilst minimising the loss of access to your investments.
Although many aspects of estate planning will be familiar to you, the webinar should provide a valuable check-up of your current inheritance plans.