A listed leading claims management company says it will be in position to capitalise on personal injury reforms once they come into force in 18 months. National Accident Helpline (NAH) today reported to the London Stock Exchange that its underlying operating profit for the first half of 2018 was down 12% to £6.4m.
That fall was largely down to the costs of setting up alternative business structures with two existing law firms in the last year, without which profits would have been unchanged at £5.3m.
The business also posted static revenue of £24.9m for the six months ending 30 June.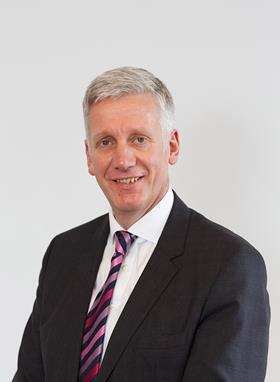 Russell Atkinson, chief executive of NAH, said 2018 will be a 'year of transition' for the group as it gets ready for the effects of the Civil Liability Bill. The legislation vastly reduces whiplash damages on a fixed tariff and comes alongside an increased £5,000 small claim limit for whiplash claims. After April 2020, when a portal designed for litigants in person is expected to be ready, claimants whose case is worth less than £5,000 will be unable to recover legal costs from the defendant.
For NAH, which has built its business on the strength of the PI market and the firms which operate in it, the reforms present a significant challenge, but Atkinson says there is also the chance to emerge stronger from the changes.
'The government's reforms will have no bearing on the number of accidents that occur but it is clear that there is an opportunity for a new type of law firm to help consumers with genuine claims to obtain access to justice,' said Atkinson. 'NAH, with its market leading brand and focus on its consumers' experience, is well placed to seize this opportunity.'
The chief executive said a third ABS, a wholly owned law firm, will be launched in the first half of 2019, and will give the company 'full economic interest' in the success of the whole claim.
The company admitted one of its biggest panel firms is in talks about leaving the group in the first half of next year, with the joint ventures with law firms designed to help plug this potential income gap. Full year earnings will be 'in line with expectations', the announcement states.
An interim dividend of 3.2p per share will be paid to investors, compared with 5.3p in the first half of 2017, as the company adopts a 'more prudent' dividend policy in the light of investment plans. The share value dropped 3% following the announcement of the interim results.