Public authorities do not generally owe a duty of care 'where it has intervened but has done so ineffectually' in a way which fails to confer a benefit rather than 'making matters worse', the Court of Appeal ruled today.
Lord Justice Stuart-Smith rejected the claimant's argument that a duty can arise 'where a defendant had the power to exercise physical control, or at least influence, over a third party, including a physical scene … and, absent their negligence, ought to have exercised such physical control'.
'If correct, it would mean that whenever a public authority has the power to prevent harm and, if acting competently, ought to have prevented it, then a duty of care to prevent the harm arises,' the judge added.
Valerie Tindall sued Thames Valley Police (TVP) over the death of her husband Malcolm, who died in Buckinghamshire in March 2014 when a car driven in the opposite direction lost control on black ice and collided head-on with his car.
An hour earlier, police officers attended a non-fatal accident on the same stretch of road. The officers, who put up a 'police slow' sign by the carriageway, left the scene about 20 minutes before the fatal accident.
In April 2020, Master McCloud dismissed TVP's application to strike out the claimant's claim, but the Court of Appeal today allowed the force's appeal and ruled that 'there is nothing in the pleaded facts that could justify a finding that the police assumed responsibility to Mr Tindall or other road users'.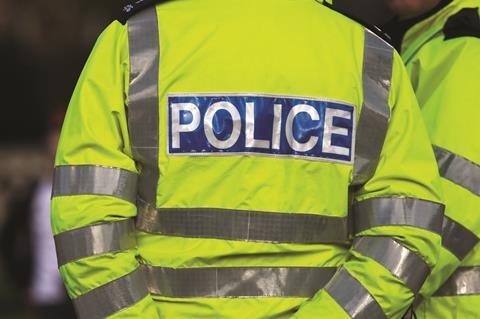 In Tindall and another v Chief Constable of Thames Valley Police and another, the court held that 'where a statutory authority (including the police) is entrusted with a mere power it cannot generally be made liable for any damage sustained by a member of the public by reason of a failure to exercise that power'.
Stuart-Smith said: 'In general the duty of a public authority is to avoid causing damage, not to prevent future damage due to causes for which they were not responsible.'
'Mere arrival of a public authority upon, or presence at, a scene of potential danger is not sufficient to found a duty of care even if members of the public have an expectation that the public authority will intervene to tackle the potential danger,' the judge added.
The courts have 'consistently drawn the distinction between merely acting ineffectually … and making matters worse' in cases involving the police and the circumstances in which a force will be held to have assumed responsibility to an individual member of the public to protect them from harm are limited, Stuart-Smith said.
He added: 'It is not sufficient that the police are specifically alerted and respond to the risk of damage to identified property … or injury to members of the public at large … or to an individual.'