Almost a quarter of pupils are experiencing financial hardship and nearly 30% say they are considering leaving the bar because of the work-life balance, according to the Bar Council.
A survey of 221 pupils found that 23% of pupils are currently experiencing 'some financial hardship', and 26% believe their pay is insufficient. However, the two biggest challenges they cited were a lack of networking opportunities during the pandemic (81%) and interruption to court work (55%).
The study found that the vast majority of pupils have felt supported by their chambers during the pandemic, with only 11% saying they were unhappy with their supervision. Half reported speaking to their supervisors at least once a day.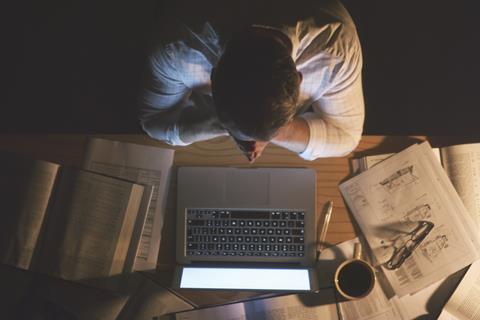 The Bar Council said pupils who did not feel a career at the bar was viable for them mainly cited reasons unrelated to the pandemic, with 28% claiming that the work-life balance might lead them to look elsewhere for work.
Bar chair Derek Sweeting QC said: 'The good news that emerges from the survey findings is the high percentage of pupils who are very satisfied with their pupillage experience and feel supported by their sets. That is a testament to the dedication of chambers and pupil supervisors, who have worked hard under difficult conditions to ensure pupils have been given the training and support they needed throughout the pandemic.
'But pupils are clearly struggling with the lack of networking opportunities, interruption to court work and their general wellbeing.'
A study by the Bar Standards Board found that pupillage opportunities decreased by 35% in 2020 compared with 2019. Last year's pupillage freeze drove the first year-on-year decrease in the total number of people at the bar since reports began five years ago.