The judge presiding over Britain's biggest civil fraud trial has issued a courtroom warning to US prosecutors not to 'upset' witnesses in the UK who are themselves charged with criminal offences abroad.
Addressing his remarks in court last week to 'the process in the United States', Mr Justice Hildyard said he would be 'sorry' if processes were 'to upset the ordinary conduct of this trial'.
The $5bn High Court case between Hewlett Packard and Mike Lynch, founder of software business Autonomy, was brought over Lynch's allegedly fraudulent statement of Autonomy's performance before its $11bn buyout by HP in 2011. HP subsequently wrote down the acquisition value by $8.8bn and began pursuing Lynch, as well as his CFO Sushovan Hussain, in London.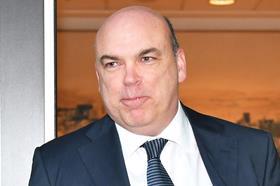 Both Lynch and Hussain were also charged with fraud in the US; Hussain has been found guilty but he is appealing. Both men vigorously deny HP's allegations in both jurisdictions. The London trial at the Rolls Building is listed to last at least nine months.
On the Friday before the High Court trial started in late-March, US prosecutors announced a fresh batch of charges against Lynch and other ex-Autonomy personnel. When Hussain was due to be sentenced in May, they said that 'the reputational harm to HP [of Hussain's actions] cannot be overestimated'.
Lynch is in the High Court witness box for the whole of July. However, with a pre-trial hearing due in California tomorrow, Mr Justice Hildyard expressed concern about the possibility of colourful statements by US prosecutors. 'My particular perspective… is to safeguard this process and ensure that it is both fair and not destabilising to anyone,' the judge said.
'I suppose I anticipate that some aspects of the trial will be followed by others,' Mr Justice Hildyard told his court, 'and my naturally proprietary, even if rather single-minded, perception that while a witness is giving evidence in a matter such as this, were there to be matters which intervened and upset – all of you, then, from the purely English point of view, I should be extremely sorry.'
The trial continues.