Young solicitors are losing their careers in 'disproportionate numbers' for small mistakes, and are being pitted against the regulator's 'battalion of lawyers' without proper legal representation, the president of Westminster & Holborn Law Society has claimed.
Speaking at the Junior Lawyers Division's conference, Paul Sharma denounced England's 'rotten' legal culture, saying that young solicitors are 'burdened with mountains of work and expected to complete it within impossible deadlines'.
The pressurised culture 'forces mistakes and bad judgment', he told the conference this weekend. 'Young solicitors are being hauled up before the SDT in disproportionate numbers for small mistakes and losing their careers.'
Sharma also claimed there is 'inequality of arms' once cases reach the Solicitors Disciplinary Tribunal, as young solicitors often cannot afford to instruct lawyers. In contrast, the Solicitors Regulation Authority has a 'battalion of lawyers', he said.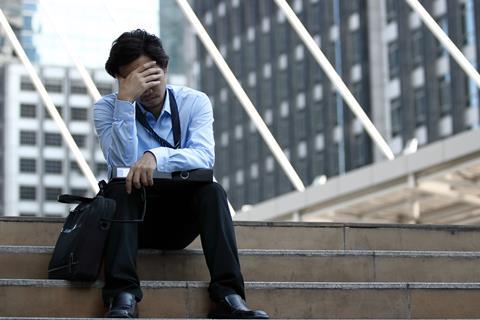 Sharma cited the recent case of Claire Matthews, a junior solicitor who was struck off the roll last year after she left confidential documents on a train. Matthews – who represented herself at the hearing – has subsequently won the right to have her case reheard.
'Surely, equity and equality of arms demanded that Claire Mathews had legal representation,' Sharma said. 'Where was the equality of arms, that fundamental principle of justice that all accused deserve to be adequately and properly represented before punishment?'
'Senior partners in City law firms can afford equality of arms, young solicitors more often cannot. This is the dreadful, anachronistic and ironic reality of our profession, where some are clearly more equal than others.'
Sharma said the Westminster & Holborn Law Society has now launched a campaign to persuade the national Law Society to pay for representation at the SDT. 'Practical help which will make a huge difference to the careers of junior solicitors. It's high time for this one small step.'
Last May, the Junior Lawyers Division said it had lost confidence in the SRA to fairly prosecute young solicitors who are experiencing mental health problems and whose judgement is clouded by pressures of work. It called for an immediate review of its approach to handling junior lawyers who report mental health issues or a toxic working environment.
This article is now closed for comment.