Hard data can help a general counsel (GC) demonstrate their legal team's value to a business as well as cut its costs, Royal Mail's GC told the Law Society's flagship conference for in-house lawyers last week.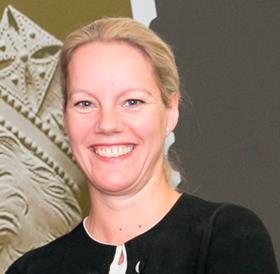 In conversation with Stephen Denyer, the Society's director of strategic relationships, Maaike de Bie said that when she became GC her law yers were working long hours, were stressed and were not respected by their business colleagues. A succinct 'vision statement' was produced to help colleagues understand the legal function's purpose – which is to help colleagues make good decisions.
'We're not talking about the "best" or the "right", but a 'good' decision,' de Bie stressed.
Introducing an e-billing system 'armed' de Bie with data which enabled her to show how her team added value. She was able to tell the chief executive that 40% of the legal budget was spent on personal injury claims and suggested claims could be cut by talking to staff about their driving.
Major General Susan Ridge, director general of Army Legal Services, and Matthew Wilson, associate GC EMEA for taxi-hailing and foo d deliver y company Uber, were among those advising delegates during the two-day conference.