The Serious Fraud Office has been criticised for 'wholly inappropriate' contacts with a 'fixer' and 'serious' disclosure failures at the trial of a former oil executive, whose conviction for bribery was overturned by the Court of Appeal today.
Lawyers representing Ziad Akle, who was sentenced to five years' imprisonment last July for two counts of conspiracy to give corrupt payments, said SFO director Lisa Osofsky's position is now 'untenable' and called for a public inquiry 'to establish the extent of this misconduct'.
Akle, 46, was alleged to have paid bribes between 2005 and 2009 to influence the terms of contracts and obtain sensitive information about projects to increase Iraq's crude oil exports after the overthrow of Saddam Hussein in 2003. The SFO secured four convictions, including Akle's, in relation to the Unaoil energy consultancy but did not prosecute the Ahsanis – the family which owned and controlled the company.
Cyrus and Saman Ahsani, Unaoil's chief executive and chief operating officer, cut a deal with the US authorities and still await sentencing while their father, Unaoil's chairman Ata Ahsani, was not prosecuted.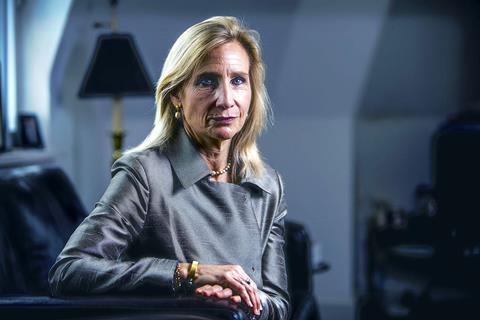 In pre-trial disclosure, it emerged that Osofsky and other senior SFO figures had contacts with David Tinsley, a former US Drug Enforcement Administration agent who was acting on behalf of the the Ahsanis.
Tinsley texted Osofsky in 2018 to ask for a private meeting, to which the director replied she was 'super honoured that you're coming my way'. He also told the SFO he could persuade Akle's co-defendant Basil Al Jarah to plead guilty.
Akle tried to throw out his prosecution as an abuse of process but, while the judge found Osofsky made herself 'vulnerable' to Tinsley's flattery and called for the SFO's contact with him to be 'comprehensively reviewed', the application was dismissed.
His lawyers were initially provided with 'schedules' of material relating to Tinsley's dealings with the SFO but, after Akle lodged his appeal, further disclosure was ordered which the Court of Appeal heard 'transformed' their understanding of the case.
In October, Akle's barrister Adrian Darbishire QC argued the SFO's disclosure failings amounted to an attempt to 'manipulate, unlawfully, the trial process'.
In his ruling today, Lord Justice Holroyde said the SFO's refusal to provide that material at trial was 'a serious failure by the SFO to comply with their duty'.
'The underlying documents illustrate very clearly why it was wholly inappropriate for the SFO to have any dealings with Tinsley in relation to the pleas of Al Jarah and Akle,' Holroyde said.
There was 'a clear conflict of interest' between the Ahsanis, and Tinsley acting on their behalf, and Akle and Al Jarah. The SFO's case team 'quite rightly declined, for a considerable time, to have any dealings with Tinsley' in relation to Akle and Al Jarah, but then changed their mind.
Holroyde said: 'We simply do not understand how any of their SFO colleagues could have thought it appropriate to take any other approach, or why the stance taken by the case team later changed.'
He added that Tinsley was 'arguably encouraged' by the SFO to suggest to Al Jarah, 'behind the backs of his legal representatives', to plead guilty – a plea which was used against Akle at his trial.
Tinsley was 'the last person whom the SFO should have allowed, or caused, to undertake the role of trying to persuade [Al Jarah] and Akle to plead guilty (and thereby to benefit the Ahsanis in their dealings with the SFO)', Holroyde said. The Court of Appeal refused to order a retrial.
International firm Paul Hastings said after the ruling that the case 'raises serious questions over Lisa Osofsky's tenure as director of the SFO', adding that 'if the SFO is to survive then her position is untenable following this judgment'.
Akle's solicitor Jo Dimmock said: 'By acting in the way it did, [the SFO] undermined the whole justice system. The combined experience of this legal team, counsel and solicitors, has never seen anything like it. How does one advise a client who says he has been approached by a "fixer", who has a relationship with the most senior management of the SFO? The only advice can be that the system does not work in that way.'
She added: 'This judgment sends a clear message – the SFO can no longer engage in backroom deals. There is no room in this jurisdiction for justice by fixer.'
An SFO spokesperson said: 'We note today's decision by the Court of Appeal and are currently reviewing the judgment. Our application for retrial was rejected and we abide by that decision.'