Almost 60% of people would not feel comfortable approaching a law firm for help, according to a survey of over 2,000 British adults.
The study, conducted by personal injury firm Bolt Burdon Kemp, found that just 41% of respondents would approach a law firm for help, support or to make a complaint in situations involving medical negligence, workplace discrimination, sexual harassment and abuse, or issues with the police.
The top reason for respondents not wanting to contact a lawyer is the concern they will be charged for their time (19%), while 11% would hesitate if something traumatic or unjust had happened to them in case they did not have a claim they could pursue. Bolt Burdon Kemp also found that 59% of respondents think it is too expensive to access legal support, and over half think there are too many barriers to getting legal support.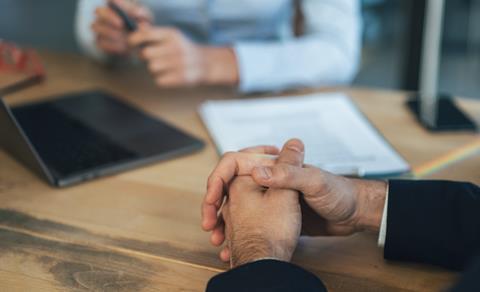 According to the survey, younger people are least prepared for dealing with difficult legal situations, 'suggesting more needs to be done in order to educate the younger generation on their legal rights'.
'It's also important that practical and actionable information is provided so they know how to seek justice if they are wronged,' the firm said.
Meanwhile, men reported being more confident bringing a legal complaint than women, and people on lower incomes were found to be less empowered in traumatic or unjust situations.
Some 2,023 people in England, Wales, Northern Ireland and Scotland took part in the survey in May 2021. The survey was conducted from a 'nationally representative' sample of British adults.