National firm Slater and Gordon has made a bid to the courts to end a mammoth litigation involving former clients claiming back costs. The firm applied yesterday for a stay on nine test cases brought by former personal injury clients now represented by costs recovery outfit checkmylegalfees.com.
Master Rowley reserved judgment following representations from both parties. Slater and Gordon said it held 'serious concerns' that claimants are being exposed to costs burdens by bringing these cases. For its part, checkmylegalfees.com accused the firm of trying to 'stifle' the claims of people who wanted to recover costs deducted from their damages.
The latest court battle is part of a long-running dispute between a select number of practices representing former personal injury claimants against a host of firms. Slater and Gordon appears to be taking a lead in trying to rebuff these claims, and its application to stay proceedings will be a key testing point for whether this growing industry can continue.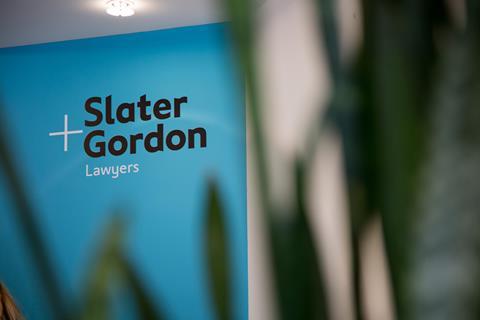 Robert Marven QC, representing Slater and Gordon, said some of the claimants had no costs protection because they could not secure after-the-event insurance.
He said: '[The former clients] never expressed any dissatisfaction to us at the time. If we are going to get into who cares about the claimants [then] you have been told some of the test claimants don't have any indemnity.
'Do they really know and are they content, to pay costs – many times more than any potential gains they might make – out of their own pockets? These claimants were told it was risk-free.'
Following the hearing, the firm said there was a 'mistaken belief' among claimants that they were protected from adverse costs awards when in fact they were exposed to significant financial risk.
Robin Dunne, representing the claimants, said the application should be rejected, accusing Slater and Gordon of 'trying to stifle these former clients from properly exercising their rights'.
He added: 'These nine claimants are involved in these cases and are prepared to give evidence and witness statements. This is not a case Clear Legal [the owner of checkmylegalfees.com] is running which the claimants don't know anything about. They are much more involved than they were during the personal injury element that was handled by the defendant.'
The claimants' representatives want to challenge deductions for ATE insurance and other costs that were made from compensation payments. Slater and Gordon said it has complete confidence in its retainers, clarity on pricing and customer service.
This article is now closed for comment.