A senior figure at the Law Society has rounded on judges overseeing civil justice policy for saying nothing in public while the government legislates on fixed costs reforms.
James Perry, chair of the Society's dispute resolution committee, told a conference today that members of the Civil Procedure Rule Committee 'effectively keep stumm' and had signed off new rules without saying anything about the reasons.
With Lord Justice Birss, deputy head of civil justice and member of the CPRC, in attendance to hear his speech, Perry said the judiciary had the ability and power to reject government reform if it has the potential to harm civil justice.
'There needs to be more than a few points made in minutes of meetings by a few of the members,' said Perry. 'We need to see what each member ultimately thought. I would at least expect the judges and practitioners on the CPRC, as a bare minimum, to state openly what their own views are and confirm those views in writing particularly when they believe something is wrong with a rule change, and that they do not agree with the MOJs stance on a particular rule or policy.
'In my view how can you discharge your duty as a custodian of civil justice if you do not document your own views?'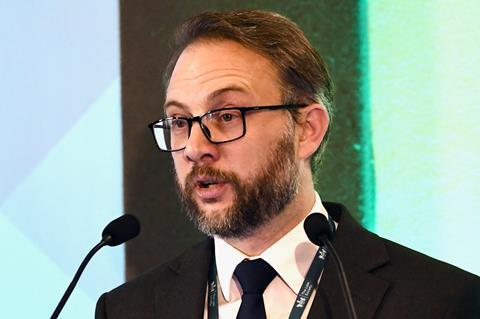 Consultant solicitor Perry suggested the CPRC should operate like the Bank of England when it increases interest rates, documenting who was for the action and why.
He described the FRC expansion, which imposes fixed costs on most civil claims up to £100,000 from next month, as a 'poorly planned frenzied attack' which was 'simply unfit for purpose'. He urged APIL, which has started judicial review proceedings, to injunct the Ministry of Justice to prevent the expansion being implemented.
Perry said the reforms were the latest in 'woefully ambiguous, uncertain rules' which were making practising so difficult.
'The marker has to now be put down now that this is not good enough,' he added. 'We are tired of treading carefully when things that are this important are going wrong to this extent.'
The Law Society said Perry was speaking in a personal capacity and did not reflect its views.
Lord Justice Birss thanked Perry for his 'genuinely interesting and important speech'. He added: 'If I knew you were going to say some of the things you were going to say James, and I have no problem with you saying them, I might be able to give you a more coherent answer but I'm not able to do that and will stick to what I was going to say but try to weave in as best as I can answers to what you have said.'
Instead the judge expressed hope for the technological advances within the legal sector, although he added individuals were still 'responsible for the outcome'.
Speaking of AI, ChatGPT and generative large language models, he said the technology had 'real potential'.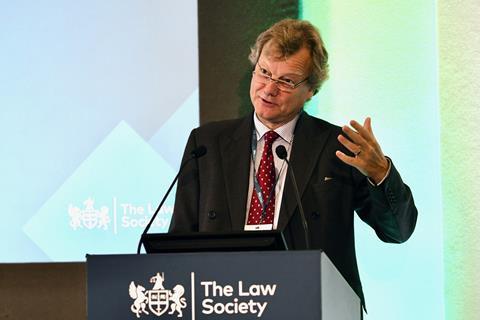 He added: 'I think what is of most interest is that you can ask these large language models to summarise information. It is useful and it will be used and I can tell you, I have used it.
'I asked it to give me a summary of an area of law I was writing a judgment about.
'I thought I would try it. I asked ChatGPT can you give me a summary of this area of law, and it gave me a paragraph. I know what the answer is because I was about to write a paragraph that said that, but it did it for me and I put it in my judgment. It's there and it's jolly useful.
'I'm taking full personal responsibility for what I put in my judgment, I am not trying to give the responsibility to somebody else. All it did was a task which I was about to do and which I knew the answer and could recognise an answer as being acceptable.'
This article is now closed for comment.