A solicitor-MP is pressing the government to review the retirement age for magistrates amid widespread concern that numbers will continue to decline.
Alberto Costa, Conservative MP for South Leicestershire, has asked in a written parliamentary question this week what assessment the Ministry of Justice has made of the potential merits of increasing magistrates' retirement age from 70 to 75.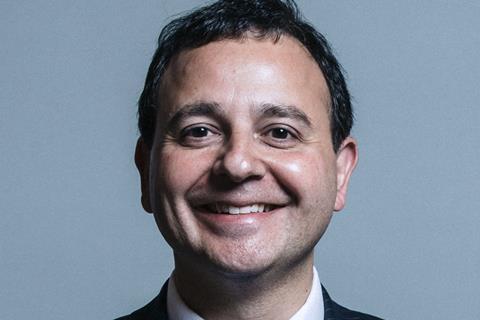 Magistrate numbers reached 30,000 in April 2008 but have since dropped to around 15,000. Just over half of magistrates will reach the statutory retirement age in the next 10 years. The House of Commons justice select committee, which conducted extensive inquiries on the role of the magistracy, said the current shortfall was 'as frustrating as it as foreseeable'.
Costa, a member of the committee in the last parliament, told the Gazette: 'I know that a number of my constituents, like so many other magistrates, selflessly give up a lot of their time to serve on benches across the country and I very much share my constituents' concerns over the current retirement age for magistrates.
'An arbitrary retirement age is not an appropriate measure of competency for a magistrate. For instance I am quite sure there are many magistrates approaching the current retirement that would willingly and quite excellently continue serving for many years.'
The government has said it is 'positively considering' the implications for changing the retirement age for judicial office holders and will consult on proposals.
Costa said: 'I am aware that magistrate numbers are falling across the country, and have been doing so for quite some time, and so I will be taking this matter forward with the government in the hope that they will consider looking again at the retirement restrictions presently in place.'
Senior judges have even called for the retirement age to be more flexible.
Lady Justice Macur, senior presiding judge, told the committee during its inquiry that the senior judiciary's position was, at the appropriate time, to support bringing magistrates' retirement age, and their ability to sit in what would otherwise be retirement, in line with the salaried judiciary.
'A salaried judge may be extended to the age of 72, in 12-month incremental stages, but it is subject to a business case - business need - and, effectively, the continuing competence of that salaried judicial office holder,' she said.