A solicitor who was duped by a fraudster walking in off the street has been rebuked for inadvertently helping him commit theft.
A decision notice published by the SRA explained the unnamed client had attended the offices of north east firm S J Palin & Co Solicitors without a prior appointment in April 2019. He explained to the firm's sole practitioner Samuel Palin that he had borrowed £53,800 from his mother's former partner (Mr B) and wanted to renovate and sell a property to repay the debt.
Palin advised him to prepare a declaration of trust to record the other person's share of the property and to register it against the property with the Land Registry.
The solicitor checked the client's passport but did not see evidence of his residence or evidence that he owned the property that the declaration of trust was to be registered against.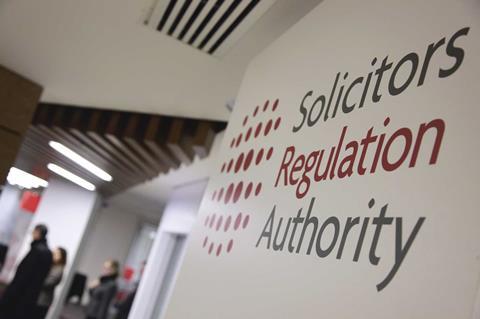 Palin wrote to Mr B enclosing a signed and unwitnessed version of the declaration of trust, but Mr B then phoned to say his own checks had shown that the client was not the owner of the property. Palin told him he had been assured the property purchase was complete and the discrepancy may have been because of a time lag in updating Land Registry records.
Mr B confirmed he was content for the declaration of trust to be submitted for registration and this was sent to the Land Registry. This was initially rejected, prompting Palin to contact the client, but he received no response and there was ultimately no evidence presented of his ownership of the property.
Relatives of Mr B reported that he had been a victim of fraud and had loaned additional money because he believed the declaration of trust safeguarded his interests. The matter was reported to Northumbria Police and the client was convicted of fraud and theft last September.
Palin admitted failing to conduct adequate client ID checks and failing to verify that his client owned the property related to the declaration of trust. The SRA stated his behaviour was reckless but noted that he took steps to safeguard Mr B's position and made improvements in his client inception process. This was an isolated incident with a low risk of being repeated.
Palin was rebuked and ordered to pay £300 SRA costs.