A sole practitioner who left a hole of nearly £600,000 in his firm's finances – which had to be filled by contributions from the profession – has been struck off the roll.
The Solicitors Disciplinary Tribunal found that Zahid Khan, from Birmingham firm Janson Solicitors, made multiple transfers in an misguided attempt to deal with financial difficulties, as well as paying client money into his personal account.
Solicitors Regulation Authority investigators went into the practice in 2019 and found the client account was empty and £594,000 unaccounted for. Former clients, who had deposited money for conveyancing transactions, had to claim on the compensation fund to get their money back, and the fund ultimately had to cover the entire shortfall.
Money paid in from clients was kept in the office account instead of the client account and much of it was paid into an account held in Khan's name, the tribunal heard. Transfers were also made to an online provider of bets on financial markets.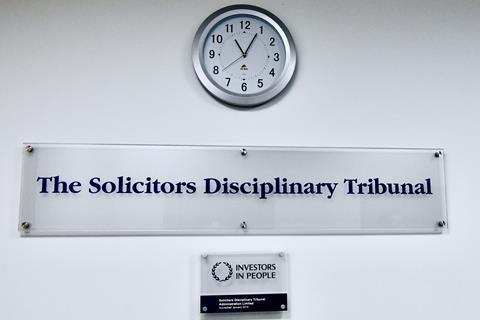 Khan, who was unrepresented and did not appear at his tribunal hearing, submitted that his firm had run into financial difficulty and he accepted that there were shortages on the client account. Despite the opportunity to do so, he has not provided any explanation to the SRA as to what happened to the missing client money.
The tribunal said the weight of documentary evidence against Khan was 'overwhelming' and he clearly failed to keep clients' money separate from his own or the firm's. He was also found to have acted dishonestly.
The tribunal heard that in some cases former clients' house purchases were delayed by Khan's actions, causing them substantial inconvenience and anxiety. Opportunities were also missed to complete transactions and this breach of trust was said to have had a 'devastating' effect on the reputation of the profession and public trust in it.
Khan, admitted in December 2006 and whose firm was incorporated in June 2009, was struck off and ordered to pay £35,000 in costs.