Sweeping changes to the way solicitors are regulated will be deferred until November, the Solicitors Regulation Authority has confirmed.
Regulators said today their shorter and more targeted rulebook will come into effect on 25 November – and not this spring as had been previously anticipated.
The SRA says it wants to give firms more time to prepare for the changes, which are designed to reduce the regulatory burden and allow solicitors greater freedom to use their professional judgement in meeting required standards.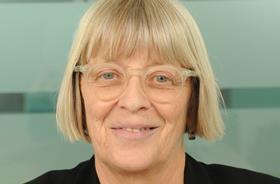 The reforms create a separate code of conduct for firms and solicitors, allow solicitors to carry out non-reserved legal work from an unauthorised business, and let solicitors provide legal services on a freelance basis. Some of the changes have been controversial due to the potential for clients to be misled over the insurance cover their solicitor will have, and the lack of redress available to clients through the Legal Ombudsman or SRA compensation fund.
The SRA has said that where solicitors are working on a freelance basis, they would not be able to hold client money or employ people, and they would need 'adequate and appropriate' indemnity insurance. Solicitors working for unregulated businesses could not hold client money but would not require professional indemnity insurance. Clients must be told in advance about insurance arrangements and it should be made clear they will not be eligible to submit a claim to the SRA compensation fund if there is a problem with their legal matter.
Anna Bradley, chair of the SRA, said the revised date was a sensible move to give everyone – regulators and the regulated community – the chance to amend its methods.
She added: 'By stripping away outdated and unnecessary rules and giving solicitors more flexibility to design and deliver their services around their clients, our new regulations are designed to help people access a wide range of high quality services with the confidence that proper protections are in place. That can only be good for the public and the profession.'
The SRA has also confirmed that its digital badge will become a mandatory requirement from November for all regulated firms with a website.
The badge was introduced in December on a voluntary basis. Around 20% of firms have so far displayed it on their site. It is designed to help the public identify which firms are regulated, and has a click-through function which takes consumers to regulatory information about the firm.