The solicitors regulator is understood to be considering an appeal against yesterday's tribunal decision relating to former Freshfields partner Ryan Beckwith amid concerns the sanction imposed is both inconsistent and too lenient.
There is understood to be disquiet about the SDT's decision among senior figures at the SRA, which has made a big push to prosecute cases in relation to sexual misconduct.
The tribunal fined Beckwith £35,000 rather than restricting his ability to practise, finding that the restructuring and insolvency expert acted without integrity when he engaged in sexual activity with a junior female colleague.
The full reasons for the tribunal's finding and decision on sanction will be outlined when the judgment is published in about seven weeks.
Responding to the ruling, an SRA spokesperson said: 'We welcome the SDT's decision to find that Ryan Beckwith has acted without integrity and in a way that diminishes the trust the public places in him and the profession.
'On the face of it, given this finding, we are surprised by the sanction. However we will need to review the tribunal's written judgment when it is published before reaching a view.'
The SRA's reaction is due in part to the tribunal's decision earlier this month to impose an 18-month suspension on Gerard John Scott, a Newcastle solicitor who sexually harassed a junior colleague.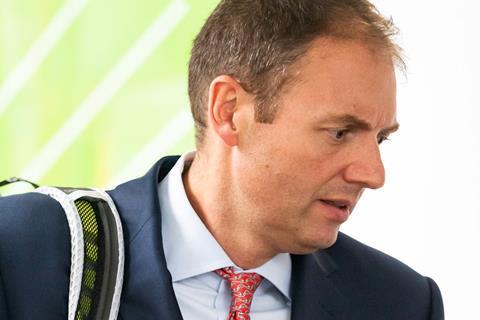 This is a relatively untested area for legal regulators, with few cases of this type having been prosecuted before. But ensuring a consistent sanctions policy will be crucial over the coming months as more such cases aare brought.
Last year, the SRA estimated it would send an additional 25 cases related to sexual misconduct to to the tribunal in 2019, requiring an additional 81 hearing days. Some of those cases may have been discontinued, but there are due to be further hearings involving City lawyers in the coming weeks as the surviving prosecutions reach the tribunal.
Meanwhile, one regulatory lawyer has said the successful Beckwith prosecution marks a 'turning point' in the way the SRA addresses the boundary between private and working lives. Andrew Katzen, head of regulatory law at London firm Hickman & Rose, said the allegations would, only a few years ago, have been rejected by the SRA as falling outside its remit.
Changing social attitudes to sexual behaviour embodied by the '#MeToo' movement mean that this is no longer the case.
He added: 'This is the first in a line of SDT hearings in which male partners of City and US law firms are accused of rape, sexual harassment and subsequent cover-ups - allegations which would traditionally be dealt with by a criminal court.'
Katzen said the SRA and SDT must show they can adapt to these new types of misconduct, particularly when the standard of proof is lowered from next month, when prosecutors will only need to prove cases on the balance of probabilities.