The Law Society has raised concerns about the way the Solicitors Regulation Authority bypassed restrictions to allow an unregulated HR consultancy to offer legal services from in-house solicitors.
Regulators granted a waiver to Leicestershire from Croner offering a 'safe space' for it to provide services through its team of regulated solicitors.
The move is the first of its kind and comes ahead of formal changes to the rules – subject to consultation last year and not likely to be brought in until early 2019 – allowing such an arrangement.
Chancery Lane said the SRA appears to have used the 'safe space' procedure to wave through a controversial and significant change in the profession.
Law Society vice president Christina Blacklaws said regulatory reform is being made 'ad hoc' and without proper scrutiny. 'This waiver of the usual rules for one particular company allows a fundamental change to the regulatory framework by the back door,' said Blacklaws. 'This is a change which has been widely opposed by both the profession and consumers.'
The SRA consulted last year on allowing non-authorised businesses to offer legal services through authorised solicitors.
The regulator insisted that the status quo limits public protection, public choice and access to quality legal services, as well as stopping solicitors from working in different ways and competing with others in the unregulated sector.
But critics questioned what protections would be available for clients of solicitors in unregulated firms, particularly over indemnity insurance requirements and access to the compensation fund if something went wrong.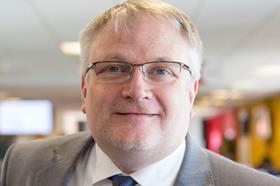 Croner says it had to demonstrate that its plan was compatible with regulatory objectives to protect and promote the public interest, as well as improve access to justice. The company will in future provide written advice and employment tribunal litigation support through employed solicitors, as well as telephone advice and support already available.
The firm employs three solicitors to provide advice on its helpline and two to act for clients in employment tribunal cases. It is likely up to four trainee solicitors will also be recruited.
Andrew Willis, Croner's head of legal and advisory, added: 'This decision means that we will now be able to deliver the service in a new and innovative way through our team of solicitors and the SRA's innovation space.'
The SRA is planning to publish all waivers to ensure the process is fair and transparent and will make available an annual innovation report.