Uncertainty over the looming 'super-exam' could mean trainees miss out on key elements of their work experience, the Law Society's Junior Lawyers Division (JLD) has warned.
In its latest consultation paper on the Solicitors Qualifying Examination (SQE), the Solicitors Regulation Authority seeks feedback on the regulations needed to put the exam into place. The new scheme is due to start in 2020.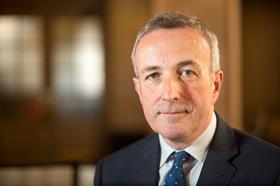 Bryan Scant, chair of the JLD, said the paper gave no indication of how much the exam would cost and noted that the SRA had 'appeared to scrap' the requirement for candidates to have any experience of contentious work or an advocacy assessment.
The SRA's paper indicates that a rights of audience assessment could be taken in the form of a 'computer-based assessment'.
Law Society president Robert Bourns said the Society 'will need reassurance' if it is shown that training for SQE could be provided at entities with no compliance officer for legal practice or qualified solicitor on the payroll. 'It is clear that the SRA has a great deal of work to do before the SQE can be implemented,' Bourns said. 'During this period there will inevitably be uncertainty for those entering the profession.'
Julie Brannan, SRA director of education and training, said: 'We recently made it clear that all solicitors should have an advocacy assessment, because they acquire rights of audience on qualification. We suggested this could be either in SQE 1 or 2. But we have never suggested rights of audience could be assessed through MCQs, which would not be a valid assessment of the skills involved in advocacy. The rights of audience assessment will take the form of an interactive role-play, whether it is included at SQE stage 1 or stage 2.'