The Court of Protection must consider whether someone has the capacity to understand consent when deciding if they have capacity to engage in sexual relations, the Supreme Court ruled today.
In A Local Authority v JB, the UK's highest court considered whether 'the information relevant to [a person's] decision to have sexual relations includes the fact that the other person must be able to consent and gives and maintains consent throughout'.
The case raises issues 'of profound significance under the Mental Capacity Act 2005 for the appellant, JB, and others like him with an impairment of, or a disturbance in the functioning of, the mind or brain which potentially renders them unable to make a decision for themselves in relation to have sexual relations', Lord Stephens said.
Stephens acknowledged that, if it is relevant to the court's decision that JB – a 38-year-old man with epilepsy, Asperger's syndrome and brain damage – is unable to understand, retain and use the information that the other person must consent throughout a sexual act, 'he will be deprived of all sexual relations'.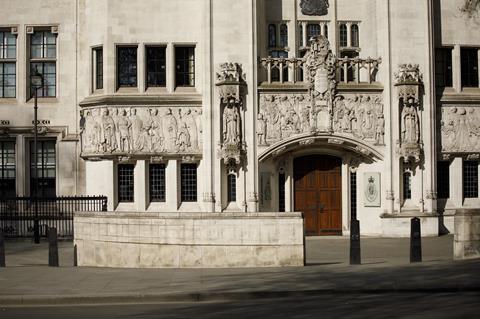 The Court of Protection ruled that the relevant information for the court did not include the fact that the other person was able to, and did in fact, consent. However, the Court of Appeal allowed the local authority's appeal and 'recast' the relevant decision for the court as being a decision to 'engage in' sexual relations, rather than a decision to 'consent to' sexual relations.
JB's appeal was today unanimously refused by the Supreme Court, which held that formulating the issue as engaging in, rather than consenting to, sexual relations 'better captures the nature of the issues in a case such as this'.
Giving the judgment of the court, Stephens said that – even if the relevant decision was whether someone had capacity to 'engage in' sexual relations – the Court of Protection still had to have regard to the 'reasonably foreseeable consequences' of a decision, which included potential consequences 'for members of the public'.
The contention on behalf of JB that the Court of Appeal's decision created an 'impermissible' difference between the civil and criminal law was also rejected by Stephens, who held that 'it remains possible for the civil law to impose a different and more demanding test of capacity'.
Alex Ruck Keene, a barrister at 39 Essex Chambers who specialises in mental capacity and mental health law, said in a blog that the judgment meant that 'determinations made in respect of those with impaired decision-making ability in the sexual context should be revisited to identify whether they remain valid'.