A civil defendant who waited three months to challenge a default judgment worth £101m has been given another chance to fight the claim.
Stephen Houseman QC, sitting as a deputy high court judge and ruling in Mountain Ash Portfolio Ltd v Vasilyev, said the defendant Boris Vasilyev had managed to set aside the default judgment 'by the skin of his teeth' and only on the condition that he paid the claimant's costs incurred.
The judge also criticised Vasilyev's solicitors, global firm Dentons, over delays in making a set-aside judgment, highlighting the large number of lawyers involved with the case.
The court heard that the defendant was being pursued over a debt said to be due from a shareholders guarantee going back to 2007. Vasilyev disputes the authenticity of his purported signature on the guarantee. Proceedings were commenced in April 2020 but he contended that he was not made aware of them prior to the default judgment being entered last September. The court heard submissions that Vasilyev had not received the claim pack at his home address in Moscow until after the default judgment was made, and the judge concluded 'with some hesitation' that the defendant was not aware of proceedings.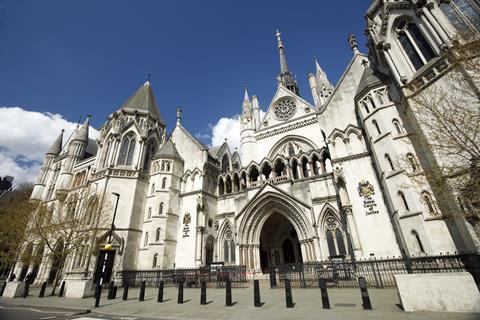 There was less sympathy over the 15-week delay in challenging the default judgment. Vasilyev instructed Dentons in London in October but the set-aside application was not made until February this year. This was a 'startling amount' of time with 'nothing prompt about it', the judge said.
The defendant said he needed this period to investigate underlying matters and request information. He was also ill during November which caused another three-week delay.
Even if the court accepted that it took until December to find evidence about the original guarantee, the judge said there was no explanation why it took another five weeks to issue the application. He said Dentons ought to have appreciated that time was pressing but still waited 11 business days to make enquiries on a central issue.
The court heard that Dentons' costs claimed so far are £345,000, based on three partners plus a team of associates being engaged on the matter. The judge said that solicitors who do not ensure an application is made promptly risk their client being unsuccessful and stuck with a default judgment on avoidable procedural grounds.
He added: 'The impression from the file in this case is that Dentons did not move this matter forward with utmost diligence and dispatch. The set-aside application could and should have been made sooner.'
The judge said his decision was 'right on the line' but allowed the application partly because the defendant deserved the chance to contest proceedings of this nature and scale.
'The magnitude of the default judgment is a factor feeding into the balance of injustice on the present application,' he added.