A human rights firm that successfully defeated the government in a pensions dispute involving over 200 judges is now advising hundreds of teachers in a similar challenge.
Leigh Day is representing 300 teachers who allege that discriminatory changes were made to their pensions and have begun issuing proceedings in the employment tribunal.
The firm said yesterday that the claim relates to government changes to teachers' pensions in 2015, when most teachers were moved from final salary to career average schemes. Older teachers within 10 years of retirement were protected from the changes, but younger teachers were not offered the same protection.
Leigh Day said the courts have already found that making the changes in this way constitutes unlawful age discrimination in relation to similar changes made to judges' and police pensions.
The judges' pensions dispute began in November 2016 and reached the Court of Appeal in December 2018. However, last year the Ministry of Justice lost its bid to take the dispute to the Supreme Court.
Nigel Mackay, a partner at the firm, said: 'Despite eventually accepting defeat in relation to our clients who are judges and police officers, the government has made no promise to remedy the discriminatory changes it made to other public sector pensions schemes, which have had a substantial financial impact on hard working people, including teachers and doctors.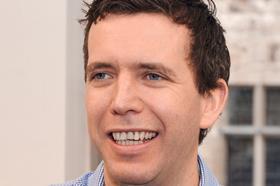 'We have started issuing claims on behalf of the growing group of teachers that we represent and we believe thousands more could bring a legal claim. We are determined to pursue these claims on behalf of our clients to ensure that the government remedies the discriminatory changes it made to our clients' pension schemes. Without bringing claims, there is no guarantee that teachers will receive any remedy.'
The first hearing is likely to be held this spring.
A Department for Education spokesperson said: 'Following the decision in the Court of Appeal in December 2018, the government confirmed that the difference in treatment would need to be addressed across the main public sector schemes, including the teachers' pension scheme. We are working with HM Treasury to remedy the difference in treatment for all members of the scheme with relevant service, regardless of whether they have lodged a claim.'