Housing law practitioners are hoping to formalise a scheme providing free advice to people made homeless or otherwise harmed by the Grenfell Tower fire in London.
At least 17 people have died, 37 people are in hospital and many are missing after fire quickly spread through the 24-storey block in the early hours of Wednesday morning.
Solicitor Simon Marciniak, chair of the Housing Law Practitioners Association, told the Gazette that individuals and households who have been displaced will be owed a rehousing duty under homelessness legislation because they will be considered to be in priority need.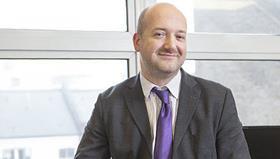 He added: 'Legal aid is still available for such matters but we at HLPA are liaising with representative bodies to set up a scheme (similar to those for the Manchester and London Bridge attacks) to assist any affected person in need of advice, whether eligible for legal aid or not. I hope that more details of the scheme will become available in due course.'
Graeme Brown, interim chief executive at Shelter, said: 'Our priority is to work with partner organisations to offer free housing advice sessions to anyone whose home has been lost or damaged in this terrible fire.'
Law Society president Robert Bourns said the legal profession is 'again demonstrating huge willingness to help and many are already offering free legal advice to those whose lives have been utterly devastated'.
He added: 'These people will face a different range of legal issues to those affected by [the Manchester and London Bridge] terror attacks, and the number of people involved is of a completely different magnitude. We are therefore taking stock, reviewing infrastructure that exists to support victims and looking at what will be needed.'
An out-of-office message from North Kensington Law Centre this morning states that it is currently closed 'as we are unable to access our offices due to our proximity to the Grenfell Tower fire'.
However, the Law Centres Network tweeted that the centre's email and voicemail are working, and services continue. The law centre will be helping those affected by the fire over the coming days through its local mobile office, the network said.
Human rights solicitor Louise Christian, writing in the Daily Mail today, said this week's disaster has parallels with a fatal fire at Lakanal House in Camberwell, south London, in July 2009. Christian was the solicitor for the bereaved families. 'Yesterday's news reports made me distressed and angry that apparently nothing has been learnt from Lakanal House,' she wrote.
Pilgrim Tucker, who has worked with the Grenfell Action Group, told BBC's Newsnight last night that residents, who had raised safety issues, were threatened with legal action when they called for certain work to take place.
She added: 'This is a very unequal area, these are poor residents, or they are ordinary residents. They are not the wealthy… they can't afford private schools, they can't afford lawyers. They tried to get lawyers but because of the legal aid cuts they couldn't get lawyers.'
A spokesperson for The Royal Borough of Kensington and Chelsea said the local authority has heard 'a number of theories' about the cause of the fire. 'All of these will be thoroughly investigated as part of the formal investigation which has already begun,' the spokesperson said.
The council's 'immediate priority is to accommodate the residents of Grenfell Tower, families and young children, the elderly and the vulnerable'.
As of this morning, accommodation has been found for 77 households in 102 hotel rooms in west London. The Westway Sports Centre in Crowthorne Road, is now a Family and Friends Reception, which is being staffed by police.
Shelter encourages anyone affected who needs free housing advice to contact the charity's London advice line on 0344 515 1540.