The oversight regulator has given the green light to Solicitors Regulation Authority plans to force firms to publish their prices for certain legal services. In a decision notice published yesterday, the Legal Services Board said it welcomed the proposals and granted the SRA's application in full.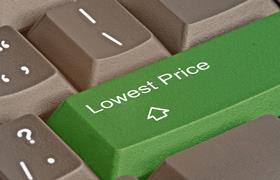 The LSB notice added: 'This is a significant first step in the SRA's endeavour to improve transparency, through introducing targeted rules setting out requirements for service providers. In the long term, the LSB considers that this should help to promote competition and contribute to improving access to justice.'
The LSB said it was satisfied that the SRA is seeking to ensure that consumers have the information they need about firms, the services they offer, the prices they charge and the protections they have in place.
The proposed rules will require firms to publish, on their website, price and service information for specified legal services. These services will be: residential conveyancing, probate, motoring offences, employment tribunal, licensing applications, debt recovery and immigration (not including asylum). If a firm does not normally carry out work in one of the relevant areas, but agrees to carry out such work for an existing client, they are exempt from publication rules.
Firms' websites will also outline their complaints procedure and information on how and when complaints may be made to the Legal Ombudsman or SRA.
Firms will display on their website a digital badge that verifies regulation by the SRA.
The SRA says consumers should have the information they need to make informed choices about the purchase of legal services, allowing them to compare different providers and choose the one that best meets their needs.
This was a key requirement of the Competition and Markets Authority, which reported at the end of 2016 following a review of the sector, saying consumers were put off obtaining legal advice because of a lack of transparency.
In its application, the SRA cited polls suggesting that only 27% of consumers shop around when engaging legal services, partly because only 18% of firms publish price information.
It is considered by the SRA 'very unlikely' that firms would choose not to follow the rules as it would put them at a competitive disadvantage.
Practical tips and price publication templates will be provided to ease the burden of publishing information. It is expected the rules will come into force at the end of this year.