The Ministry of Justice has completed its review of what went wrong during January's courts IT meltdown – but the results are not being published.
The department confirmed last week in a written parliamentary response that an independent analysis of the failings was completed in May. But justice minister Robert Buckland MP said the report would not be made public in order 'to protect the department's security and commercial interests'.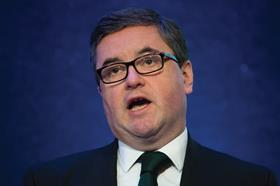 Multiple MoJ IT systems were affected by major disruption at the start of the year. Trials were delayed, jurors were unable to enrol and practitioners were prevented from confirming attendance that enabled them to get paid. Buckland said the report found three separate and unrelated issues occurred simultaneously, creating 'significant' business impact.
He said: 'We are working closely with suppliers to make sure that diligent care is taken of the department's infrastructure, accompanied by a more robust internal capability to control and manage our vital services.'
Bob Neill MP, chairman of the Commons justice select committee, said: 'This [refusal to publish] is a troubling decision which could set a dangerous precedent. "Commercial confidentiality" should not be a used as a blanket reason for withholding information from proper scrutiny, and if there are legitimate security concerns, there are well-established precedents for publishing reports in a redacted form. The government should consider doing that in this case. '
The MoJ says an updated business continuity plan for the department will be completed this month, with specific scenarios around major IT failure. Monitoring of the core networking infrastructure will also be reviewed.
Buckland said there was no evidence of any 'foul play', and no data was lost during January's incident.