The review site at the centre of a high-profile libel claim by a law firm has vowed to challenge attempts to take any comment down. Denmark-based Trustpilot said the judgment in Summerfield Browne v Waymouth contained a number of errors and raised 'significant concerns' around freedom of speech.
The Gazette reported last month that the national firm had been awarded £25,000 in damages after the post from former client Philip James Waymouth that his experience had been 'A total waste of money another scam solicitor' [sic].
As well as awarding damages, Master David Cook made an order requiring Trustpilot to remove the defamatory review on the basis that Waymouth was unlikely to take it down himself. As the review site was not represented at last month's hearing, the court order contained a provision that it may apply for it to be varied or discharged.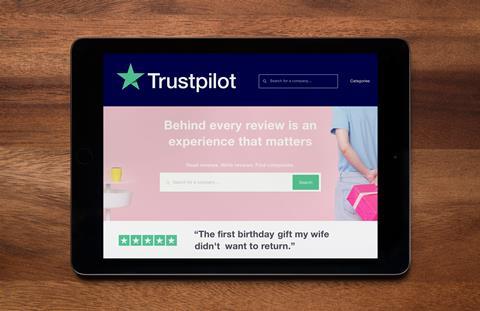 In a statement, the site said it had not yet been served with any order requiring the post to be removed, but in the event this did happen, the order would be challenged.
The company said: 'As a public, open review platform we believe in consumers having the ability to leave feedback – good or bad – about a business at any time. If consumers are left fearful of leaving negative reviews, this could result in consumers being misled about the quality of a business, and businesses being deprived of the valuable feedback from which they can learn, improve and grow.'
Trustpilot said it had never been contacted by Summerfield Browne, nor had the review been flagged using its complaints process for reporting issues. The statement added: 'While the circumstances of this case are highly unusual, the outcome will ultimately not lead to a positive position for anyone – consumers or businesses – and it is much better for businesses to engage, respond and improve upon the feedback they receive, rather than using legal action to silence consumers.'
On the Summerfield Browne section of the site, Trustpilot reports there has been a significant increase in reviews that don't reflect an experience with the business, and due to this, this profile has been temporarily closed for new reviews.
The firm told the court there was a 'measurable decline' in the number of enquiries in the weeks following the publication of Waymouth's review. This impact, it was submitted, was magnified by the firm's role as a reputable outfit.
Waymouth had engaged the firm for help with a dispute and paid a £200 fixed fee. Master Cook said Yamouth had never fully articulated why he was so dissatisfied and that, rather than engage with the firm in accordance with its dispute resolution procedure, he had left the review. Waymouth has told the Gazette that he attempted to resolve the matter before posting the comment, and that the firm issued legal proceedings before speaking to him.
This article is now closed for comment.