The High Court has ruled that an unqualified 'legal adviser', who claimed that his firm's advice came from qualified lawyers, was professionally negligent in the handling of a clinical negligence case. It ordered that George Rusz of Romford business Troy Lucas & Co should be held to the same standard as a qualified lawyer. Rusz was ordered to pay £263,759 in damages, plus £73,200 costs.
The court heard that negligence of Rusz and his firm left 70-year old claimant Paul Wright without evidence, resulting in him winning a basic claim but being left with five-figure costs.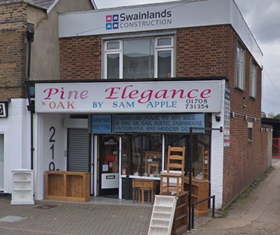 Wright sought help after an operation at Basildon & Thurrock University Hospital NHS Foundation Trust in 2004 left him with life changing injuries and permanently disabled.
He turned to Troy Lucas, which he believed was a litigation firm, to pursue a case against the trust.
According to London firm Leigh Day, which acted for Wright, he was told by the firm that it had extensive experience and that it claimed to be 'as good as, if not better, than any solicitor or barrister'. The firm also gave Wright a contract to sign which implied that people with legal qualifications worked there and that it was regulated by the Solicitors Regulation Authority.
Rusz and Troy Lucas argued that there was no contract, they owed no duty of care to Wright and accused him of exaggerating his original clinical negligence claims. These claims were dismissed by the court.
Emma Jones, partner at Leigh Day, said: 'This ruling establishes that if individuals hold themselves out as competent legal advisers they will be held to the standards of a competent legal adviser and if they do not reach those standards they can be liable. This has become increasingly important since the decrease in legal aid that is available. Since that time we have seen an increase in unregulated individuals who advertise their services. Individuals offering such services includes but is not limited to Mckenzie friends, who are able to offer a wide range of services yet remain unregulated and they are not required to have insurance.'
In a long awaited consultation response published last month the judiciary ducked the issue of banning fee recovery by paid McKenzie friends saying that is a matter for the government.