Family lawyers are 'running flat out up a down escalator' due to a growing backlog of cases, the president of the Family Division has warned, saying wellbeing remains 'at the very top' of his agenda.
In his latest 'View from the President's Chambers', Sir Andrew McFarlane says the family system is 'being forced to work at well over its capacity' and lawyers face 'unremitting pressure' due to the volume of cases reaching court.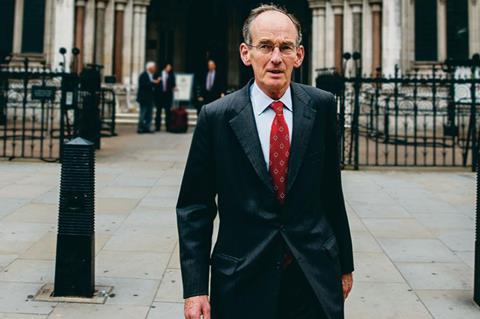 Figures released by HM Courts & Tribunals Service show the backlog of public and private cases has risen in the past year to 15,804 and 49,249 respectively, up from 14,845 and 42,622 in 2018.
McFarlane writes: '[These figures] indicate that, despite the best efforts of everyone in the system, often working at well beyond capacity, we are not keeping pace with the volume of cases that are coming in and the backlog continues to increase. We are, in effect, running flat out up a down escalator which, despite our efforts, is outpacing us.'
On wellbeing, McFarlane said he hopes to issue national guidance on working hours and working practices in 2020. He revealed that 42 family judges have been asked to gather views on working practices and are scheduled to file documents by the end of January.
'It may then be possible to distil the key points which, I anticipate, may be common to many of the local statements with a view to issuing national guidance,' McFarlane says, adding that 'wellbeing and morale remain at the very top of my agenda'.
McFarlane says the volume of private law proceedings is of particular importance, with figures suggesting that a third of separating couples turn to the family court to resolve issues regarding their children. 'The importance of addressing issues in relation to our approach to these private law cases is not to be underestimated; this volume of work has a direct impact on our overall ability to deal with all of the cases before the family court.'