Disabled solicitors have benefited from the nationwide move to homeworking – but should not be 'ghettoised' in the home once the pandemic has passed, a new study has said.
A survey by the Law Society and Cardiff University's 'Legally Disabled' team found that working from home during lockdown enabled the majority of respondents to manage their disability more effectively, with 70% preferring to continue working remotely in the long-term.
The survey – which analysed the responses of 108 disabled solicitors – found that remote or home-working was the most requested and refused reasonable adjustment pre Covid-19.
'The fact that Covid-19 necessitated that everyone in the profession experienced home-working, has been significant. The universalisation of this shared experience has been transformative and has catapulted what was regarded as a minority request or a second-class way of working, into a mainstream concern and priority,' the report said.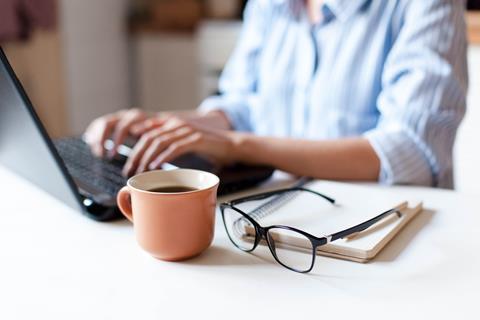 However, it warned it was 'essential' that new reasonable adjustments are developed for this context and it should not be assumed that all disabled employees would prefer to work from home.
The study also warned against firms' use of the billable hours system, suggesting it 'substantially disadvantages disabled people in the profession' and is 'potentially discriminatory'.
On furloughing and job cuts, the report warned that selecting a disabled member of staff rather than exploring all avenues to facilitate a reasonable adjustment to their work is likely to be regarded as discriminatory.
Some 17% of respondents did not know which reasonable adjustments might benefit them and the most commonly requested adjustment during lockdown which was not provided was disability awareness training for colleagues.
Law Society president David Greene said: 'Our research clearly shows that increased remote and flexible working have the potential to make the legal profession more accessible to disabled solicitors. We hope firms will take this into account when making future plans for remote working.'
Debbie Foster, lead researcher on the Legally Disabled project and professor of employment relations and diversity at Cardiff University, added: In most cases, homeworking has given disabled people greater control over how they manage their impairment and working environment…However, we caution against over-generalisations and highlight the importance of choice to avoid disabled people being "ghettoized" in the home in a post-Covid world.'