A much-awaited Court of Appeal hearing on solicitors' fees - with implications for 900 other cases - was dramatically abandoned today after judges admitted the consequences were wider than they thought.
Master of the rolls Sir Geoffrey Vos stepped in before the start of submissions on the second day of Belsner v CAM Legal Services to ask all parties whether they wanted to reconvene at a later date.
Vos said the opening submissions from yesterday had aired new issues and there were concerns that these could not be properly debated in the single day remaining of the hearing.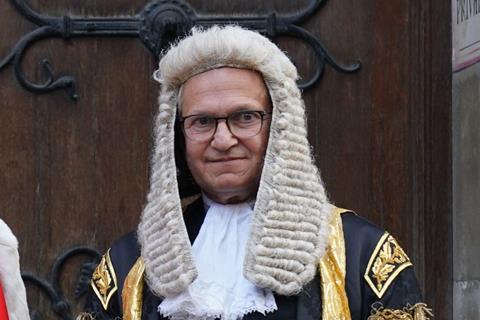 'The ramifications seem to me and to us to be more profound than had appeared before we started the case,' he said.
Despite having heard almost three hours of submissions, the hearing was abandoned and will start again from scratch.
The issue centres around what work counted as contentious and non-contentious and what costs could be incurred by solicitors for each category. Section 74.3 of the Solicitors Act 1974 states that the remuneration of a solicitor for contentious business can be regulated – essentially giving rise to the fixed recoverable costs regime.
But personal injury firm CAM, in its submissions, argues that section 74 does not apply to the costs argued over in this case as proceedings were not issued.
The firm charged its client Darya Belsner £385.50 including VAT on top of the £500 fixed costs recovered from the defendant. These extra costs were deducted from her £1,900 damages. She later brought a claim to contest the fees which was unsuccessful in the county court but successfully challenged on first appeal.
The Court of Appeal heard today that 900 other cases run by Belsner's representatives, checkmylegalfees.com, are currently stayed pending this result.
But any resolution will have to wait following Vos' intervention and the parties subsequently agreeing to an adjournment.
Two days later this year will be set aside for a fresh hearing – complete with new skeletons from all parties – with an option for a third day. Vos said this hearing should be before 31 July. Lawyers for the appellant were excused by the bench from the standard 25-page limit for their skeleton, given the issues involved.
This article is now closed for comment.