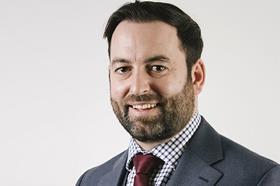 A defendant law firm has described how it defeated an entire minibus-full of claims after finding gaping holes with the case.
National firm Keoghs challenged the 20 claims notification forms from 13 occupants of a minibus who all stated they had sustained personal injuries in a collision with a Transit van. Had they been successful, the claims collectively would have cost the van's insurer Mulsanne more than £100,000.
Keoghs' intelligence team established social media links between occupants of both vehicles and later uncovered the parties were in fact next door neighbours.
Different accounts named three different individuals as the driver and the number of passengers varied between zero and 14, depending on whose story was being recollected.
Defendants contested the claims on the basis of fundamental dishonesty, with the defence sent to each of the claimants pre-proceedings inviting them to consolidate their claims. Every claim but one was dropped at this stage.
Solicitors for the sole claimant then removed themselves from the court record, and the claim was struck out for failure to comply with directions.
Mulsanne made an application for a finding of fundamental dishonesty and the case went to Birmingham County Court, where deputy district judge Dickinson ordered the claimant pay the insurers costs on the indemnity basis, assessed at £12,754.
Toby Evans (pictured), Keoghs partner, said the firm was alerted to the potential for dishonesty due to the alleged accident circumstances, volume of claims and the significant disparities in the claims notification forms presented by the claimants. 'The evidence gathered by Mulsanne and Keoghs clearly pointed to the claim presented being fundamentally dishonest, and I am pleased that the court had no difficulty in making that finding. This is yet another example of a claimant being left with a significant costs bill as a result of pursuing a fraudulent claim.'