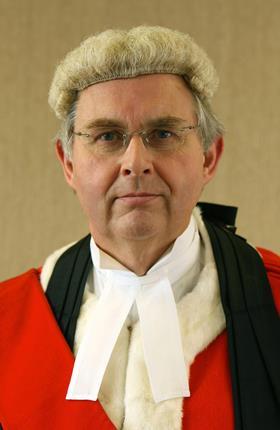 A Court of Appeal judge has called for greater transparency about the people making money from handling personal injury claims. Lord Justice Irwin said the advent of alternative business structures had meant that external owners had come into the profession – particularly the personal injury sector – without being subject to proper scrutiny.
Irwin LJ said there should be requirements of these businesses to show who owns the company and has 'skin in the game' of PI claims.
'Would it not be good for our system if regulators were required to be informed, and to publish, all the ownership, including ultimate ownership, of legal practices?' asked Irwin LJ during a lecture at the Personal Injury Bar Association conference.
'These are not just ordinary business. When law practices or chambers were confined by the old professional rules, their independence from outside ownership was protective at least to some degree of conflict and undue commercial pressure. That has gone with alternative business structures.'
The judge pointed out there was nothing to prevent a legal practice being owned by a claims handling company, or the company being owned by an insurer. Nor was there any requirement for such ownership to be transparent. Irwin LJ added: 'There is much more reason for transparency than in the ordinary commercial sphere… should we not see who is profiting from what?'
Several insurance companies are thought either to own legal practices or be involved in joint ventures with them. Currently, the Solicitors Regulation Authority publishes just the names of the heads of legal practice and of finance and administration, as well as any conditions on their licence or whether they are a subsidiary of a listed company.
Irwin LJ also raised the question of whether the system for claiming and awarding damages has become too standardized, describing the process as often resembling a 'sausage machine'.
He suggested greater use of claims for aggravated or exemplary damages, or stipulating public acknowledgement of fault and apology as part of a settlement.
He disagreed with the idea put forward at the same event last year by Lord Sumption that the system of tort damages should in effect be abolished, but added: 'I do have the sense that justice requires the injured citizen, where possible, to receive satisfaction and acknowledgement of fault from our civil justice system, as well as strictly computed damages for his or her financial losses and attributable needs.'