City firm Withers gave negligent advice to a property developer and failed to take notes at a crucial meeting, the High Court has ruled. However, the practice has ducked a £12m damages bill, and instead faces a sum of under £300,000.
In Prime London Residential Development Jersey Master Holding Ltd v Withers LLP, Withers was sued for professional negligence over advice given in 2014 by litigation partner Andrew Wass.
Prime – as assignee of the causes of action available to Glen House Development LLP (Glen) – claimed that, as a result of Wass' advice, Glen believed it was entitled to demolish the upper floors of a building in South West London as part of a redevelopment project. Some of the lower floors were then occupied by H.R. Owen Dealerships Limited (HRO) and were being used as Ferrari showrooms.
HRO subsequently commenced proceedings against Glen and obtained an interim injunction restraining the works. The claimant argued that Withers' 'erroneous' advice deprived Glen of the 'real and substantial chance' of agreeing better terms for the redevelopment and led to delays and extra cost.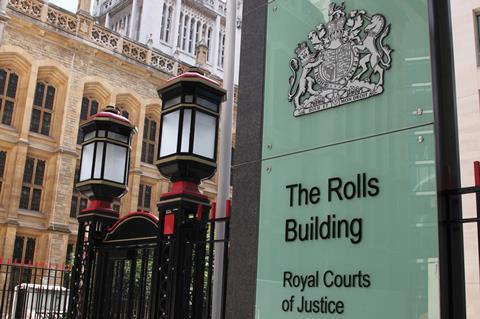 Judge Pelling QC found that the advice in question was 'plainly wrong'.
'Withers had advised Glen that HRO's right of quiet enjoyment was subject to Glens right to develop contained in clause 4.1 of the lease and thus that Glen's right to develop was not qualified by the no material adverse effect proviso. I further find that this was both wrong and was advice that no reasonably competent solicitor in the position of Mr Wass or Withers could have given in the circumstances.'
He also criticised the firm for failing to take meaningful notes at a crucial meeting in October 2014, describing the omission was 'surprising and contrary to reasonable professional practice, particularly where decisions were being taken as to how to proceed in what had become a commercially sensitive situation'.
However, the court found that, even if Glen had received the correct advice 'nothing fundamental would have altered'.
'HRO would have continued to make the demands that it made and either an agreement would have been reached in broadly the terms reached ultimately or Glen would have continued as it was doing with the result that HRO would have applied for the injunction it ultimately sought and obtained,' he said.
As a result, the claimant failed to prove as a matter of causation that Glen had a 'real or substantial chance' of obtaining a better outcome had negligence not occurred.
Pelling J assessed damages in the sum of £269,211.