It must be 20 years since the Gazette (I think) ran a My Favourite Lawyer competition. I believe the winner was Mahatma Gandhi. To whichever journal it was, I know I submitted my Uncle David, who did a few days for fraud in the 1930s. He didn't even make the playoffs.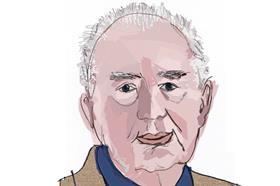 In the 19th century requirements for entry to the American bar were less stringent, but in the intervening years I have come across a man who, while he might not challenge Gandhi, should be among the frontrunners for, well, adventure.
In 1870, aged 21, George Avery was charged with the murder of John Harper in Pike County, Illinois. He escaped on his way to prison by getting the sheriff drunk. Avery was clearly showing early signs of a social conscience because next day he returned to his gaoler and surrendered. Despite overwhelming evidence, he was acquitted. I have never been able to find out if he represented himself. On the day of his acquittal he received 18 months for burglary.
In prison, Avery studied law and opened an office in Philadelphia. Next, he had his accusers of the burglary charged with perjury. This failed and he refused to pay the costs. He now returned to Pike County and resumed his career as a burglar.
Then it was off to Oil City, Pennsylvania, where he practised again until he was convicted of forgery. The Western Penitentiary gaoler's daughter fell in love with him and offered to help him escape. By now, however, Avery had turned to religion and he declined. After serving nearly five years he was released and took up preaching, but the light soon faded and he swindled a neighbour. Avery fled to Luzerne County, Penn, where he landed in the Eastern Penitentiary.
On his release, he stole enough money to take him west. He opened another law office, and in 1882 struck rich, clearing $750,000. He married the gaoler's faithful daughter in Chicago and, in an 1883 interview with the National Police Gazette, 'Adventurous' Avery' said he was now going straight and hoped to become a senator. There the trail goes cold.
James Morton is a writer and former criminal defence solicitor