Michael Simmons continues reminiscing about life as a newly qualified solicitor at the end of the 1950s
Until National Service was finally abolished in 1961, every male in the UK over the age of 18 was liable for a period lasting from 18 months to two years. There were obvious medical exemptions and conscientious objectors could spend their time working down the mines or in hospitals.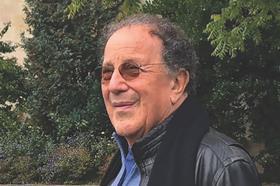 Deferment became available for those going on to further education and studying for the professions – but your liability remained until a magical cut-off date at the age of 26. Few were able to string out their further education to that extent, as the Ministry of Labour was ever-watchful to catch evaders.
Those of us approaching 18 with a prospective university place were faced with a dilemma. Did we bite the metaphorical bullet and get it over with, or did we seek deferment? There was always the possibility, however remote, that we would somehow miss it altogether.
I decided to put it off and went to university at 19. Most of those around me were veterans who had either seen active service in Korea and Malaya, or, far more prosaically, had spent their time in the postroom at Catterick Camp.
With a somewhat inferior law degree, I was allowed to go on to three years of articles but, once qualified, I knew that my liability for service had now crystallised. The job market was a waste of time. No employer was prepared to take me on when I was likely to be plucked away for two years at any moment.
I therefore slunk back to the firm where I had been articled. For a minimal wage, I carried on where I had left off. It was all rather anticlimactic. But what was encouraging was starting to develop my own clientele. I have to say that I was surprised people were prepared to entrust their legal affairs to newly qualified me; but the message seemed to be spreading that I could deliver the goods.
In the end I opted for potential service in the Royal Air Force, attending a rather perfunctory medical examination. After more than six months of constant study and no exercise whatsoever, I was confident that I would fail. Of course, I passed.
I was then summoned to RAF Uxbridge to take some tests to assess my suitability to serve as a non-commissioned officer in a technical capacity. I failed those. So I was next called to the Air Ministry in London for a very relaxed interview with the Director of Legal Services to decide whether I was suitable to spend two years as one of the officers in his department. I was. So I then returned to Uxbridge to indulge in some rather pleasant party games to see whether I was possessed of sufficient qualities to be an officer. Again, I was.
But still nothing happened. I was fast approaching my 26th birthday, that wonderful cut-off date, when my call up papers suddenly arrived in the post. I had to report off the London train at a certain time on a particular platform at Liverpool Lime Street station. A railway warrant was included and I was informed that I was to spend the next three months as a Student Officer at the Officer Cadet Training Unit, RAF Jurby, Isle of Man.
I arrived at smoke-blackened Liverpool in the pouring rain. It did not lift the spirits. A kindly warrant officer with clipboard in hand met me and a handful of other sad souls. We were conducted to our boarding house for the night before the ferry took us over to Douglas. It was still raining.
I enjoyed the training unit. There was lots of running up and down mountains, and I mastered new skills, including much better personnel management. We were an interesting mix of university-educated student officers and much older non-commissioned regulars, known as officer cadets, all seeking to become officers.
We got along very well and learned to cover for each other. For example, Flight Sergeant Jim S helped me with the hospital corners of my bed prior to inspections, while I improved the content of his essays.
The ability to hold one's alcohol was also a very important quality, along with a thick skin when senior officers inevitably sought to expose our weaknesses. Some of our number failed in this respect and were returned to their original units.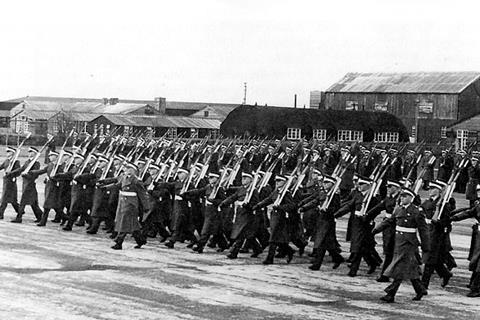 One irony was that I found myself once again studying for exams on my birthday, in May, having sworn that last year's Solicitors Finals would be the last examinations I would ever take. My girlfriend, Judy, came out to join me towards the end of the course and we decided to get married in the Isle of Man. I was obliged to ask my commanding officer's permission and he also acted as best man at the local registry office.
After the passing out parade, I was due to join the Directorate of Legal Services at the Air Ministry in London. I requested two weeks' leave for our honeymoon but was grudgingly granted one. I was told that the department was frantically busy and urgently needed my services.
In due course I presented myself at the offices in Bloomsbury wearing my best civilian suit. Uniform was not required at Air Ministry. Nobody in authority spoke to me for the first 10 days. My fellow National Service pilot officers were equally unemployed. We spent our time throwing paper aeroplanes out of the window and seeing how far across Upper Woburn Place they would fly.
In charge of our section was Squadron Officer M, a rather timid elderly lady who stood rigidly to attention with the receiver at her ear when telephoned by a superior officer. Directly in charge of us (and the bane of our lives) was Flight Lieutenant G, an unqualified managing clerk with a chip on his tiny shoulder who had to approve all our handwritten letters and sign them once typed.
Flt Lt G did not like us and the feeling was mutual. We were a mixed bag of solicitors and barristers who had been specially selected from a large pool of newly qualified lawyers. What we had in common was that our talent was being wasted and we were all marking time until our service was over.
The work, such as it was, consisted of providing free legal advice to airmen in trouble. We were like travelling salesmen in that we criss-crossed the country taking handwritten statements from affected airmen and their witnesses. When the papers were complete and approved by Flt Lt G, they were sent to a designated firm of solicitors on a list for further action. I quickly realised that our activities were largely unnecessary. We acted as intermediaries whose work would be largely duplicated by the solicitors instructed. In other words, we were wasting our time.
Most of us took on cases near where we were living, so that we could spend as much time at home as possible. We were obliged to file a weekly flight plan which we constructed generously to do as little RAF work as possible while extending the periods of leisure. While my chosen area consisted of RAF stations in the home counties, I did sometimes have to travel further.
Visits to air stations where the V bombers carrying our atomic response were based could be an eye-opener. If a visit was expected from a member of the royal family, normal work ceased and all personnel were engaged in sprucing up the place for the visit. This included whitewashing the stones which marked the paths. If the Soviets had decided at that moment to unleash a nuclear attack, it would have been almost impossible to get a bomber off the ground to retaliate.
I often visited Headley Court, the RAF rehabilitation station. The regular story was of a newly recruited airman who spent his first month's pay as a deposit on a powerful motor bike which he crashed in a skid the first time that it rained. The heavy bike seemed invariably to fall on his leg causing life-changing injuries. I usually had to tell him that he had no redress against anyone else.
I was in a somewhat different position from my fellow officers as I was sitting on a growing legal practice in London. As an acting Pilot Officer in National Service, my pay was £3 per week supplemented by a marriage allowance, which was a little more generous. Judy was still studying with a full state grant, but we were very short of money.
For the last three years or so, I had been accustomed to working flat out and now I was grossly underemployed. The situation became better – or perhaps worse – when I bumped into Adrian J in his open-top Alvis at a pedestrian crossing in Earls Court Road. Adrian, a chartered accountant turned investment adviser, had owed my client when I was articled a large sum of money, and had many other creditors. By force of personality, I recovered the whole debt, interest and costs. Adrian was impressed and assured me that he would make me his personal solicitor when I qualified. I took his words with a pinch of salt.
But he had not forgotten. He gave me his card and asked me to come and see him the following Monday in his Mayfair office. He roared off in his Alvis, leaving me to contemplate an opportunity that I felt unable to enjoy.
There was no work for me at the Directorate on Monday, so I phoned Adrian's office and made an appointment. It was like a Hollywood version of a tycoon's office. In contrast to the utter silence and inactivity at DLS, phones were continually ringing and people were rushing around.
I was summoned into Adrian's room. Sitting behind his enormous desk, he had a phone at each ear, buying shares on one phone and reselling them on the other. Eventually, he found time to talk to me.
'As I mentioned before, I want you to be my personal solicitor on an annual retainer of £400 plus bonuses when deals go through.'
I remember well the feeling of heat that suffused me as I blushed at this incredible offer.
'But I can't accept,' I replied. 'I'm doing National Service.'
'You can do my work in your spare time,' he responded.
He told me about the main element of the work, which consisted of reviving dormant cemetery-owning companies previously quoted on the Edinburgh Stock Exchange. They earned their income from fees from selling and maintaining the graves. The cemeteries had to be stripped out and then replaced by an investment portfolio of shares. The companies were then to seek re-quotation.
My job was to do the initial draft of the prospectuses and liaise with the Edinburgh solicitors. It was indeed a job that I could do in my plentiful spare time on my typewriter in our front room.
I thought about it overnight and accepted.
Next week: a famous footballer and a smelly cheese.